Shanghai IP utilization efficiency increases
The Shanghai intellectual property exchange center has more than 3,200 intended listed projects in 2018, including 35 transactions with turnover exceeding 218 million yuan ($ 31.6 million), according to the official data released by the Shanghai municipal government at a news conference held on April 23.
In 2018, Shanghai handled 82 cases of patent pledge financing, raising 710 million yuan. Sixty-six patent licensing contracts were filed, involving 104 million yuan. Twenty-six patent technology contracts were recognized, involving a transaction amount of 367 million yuan. And there were 971 patents insured by 82 enterprises, with a sum of 39.5 million yuan.
By the end of 2018, each high-tech enterprise in Shanghai had an average of 12.43 authorized patents, including 3.2 authorized invention patents. Shanghai won 34 awards in the 20th China patent awards selection, and set up 18 trademark brand guidance stations and two trademark brand innovation and development guidance centers. A total of 219 trademarks have been listed in the Shanghai key trademark protection directory.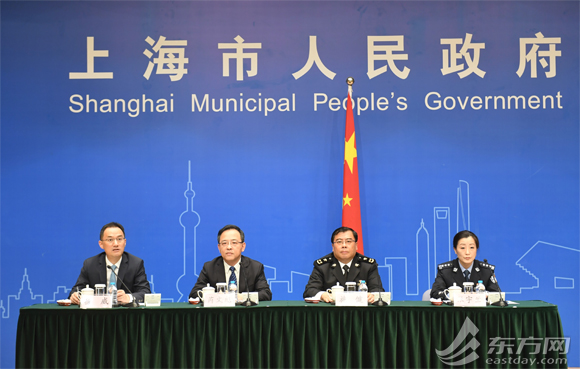 Shanghai municipal government holds a news conference to report data on Shanghai's intellectual property work on April 23, 2019. [Photo/eastday.com]