XHTZ: A fertile ground for investors
Xi'an High-tech Industries Development Zone (XHTZ), a national high-tech zone approved in 1991, has achieved rapid development, as many high-quality high-tech enterprises have settled in.
In 2018, XHTZ achieved a total production value of 157.7 billion yuan ($22.94 billion), accounting for 18.9 percent of the city's total.
XHTZ is currently home to a total of 115 Fortune Global 500 enterprises and multinational leading enterprises, more than 2,000 foreign-funded enterprises, and 145 domestic and foreign listed companies.
In addition, an increasing number of entrepreneurs are choosing XHTZ to start their business, such as Yeahmobi Network Technology Co, Xi'an Clover Information Technology Co, and Xi'an Tianhe Defense Technology Co.
San Francisco-based HAX Accelerator, the world's first and largest hardware accelerator, began operation in XHTZ on April 10, which can provide more comprehensive and high-quality services for the growth of start-ups.
On May 12, XHTZ held a signing ceremony during the Fourth Silk Road International Exposition with 41 signing projects worth 140.9 billion yuan ($20.52 billion), covering the fields of electronic information, advanced manufacturing, biomedicine, headquarters economy, urban support, and financial services.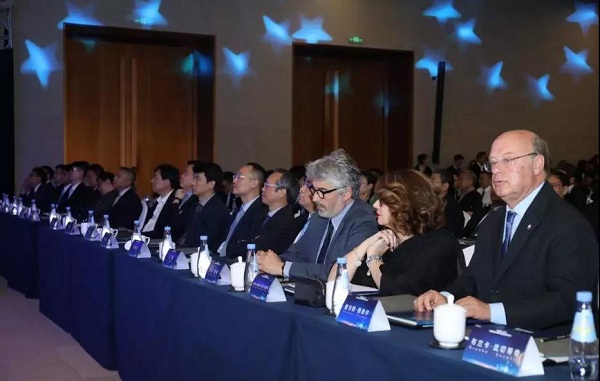 XHTZ holds a signing ceremony during the Fourth Silk Road International Exposition. [Photo provided to chinadaily.com.cn]
In its efforts to attract more investors, XHTZ has also launched a series of measures to optimize the business environment, such as lengthening the service time for government affairs, introducing new processes of social security payment, and offering door-to-door services.