Nine high-quality projects set to empower XHTZ
Xi'an High-tech Industries Development Zone (XHTZ) attracted a spotlight at the Xi'an Key Projects Signing Ceremony on May 12, when the Fourth Silk Road International Exposition got underway in Xi'an, capital of Northwest China's province.
With a theme of "Sharing Silk Road's Opportunities, Creating A Brighter Future for Western China," the event featured nine high-quality projects signed with XHTZ, covering the 5G new emerging industry, cloud computing, big data, biomedicine, modern services, and global goods purchasing platforms.
A cooperation framework agreement on 5G strategy was signed by XHTZ, the China Mobile Xi'an branch, and ZET Corporation with plans to set up 30,000 5G stations across the zone in an effort to stimulate broader cooperation among enterprises in XHTZ.
It is expected that the 5G technology will improve enterprises' productivity and competitiveness, helping them develop towards a new industrial network that is digital and smart.
DHC Software Co Ltd intends to open its Silk Road headquarters in XHTZ, which will consist of XHTZ & Tencent's Silk Road headquarters and Tencent & DHC's Industrial Internet Xi'an Research Center. The headquarters will inject a new impetus in XHTZ's efforts to become a global industrial internet innovation economy highland and a digital innovation city.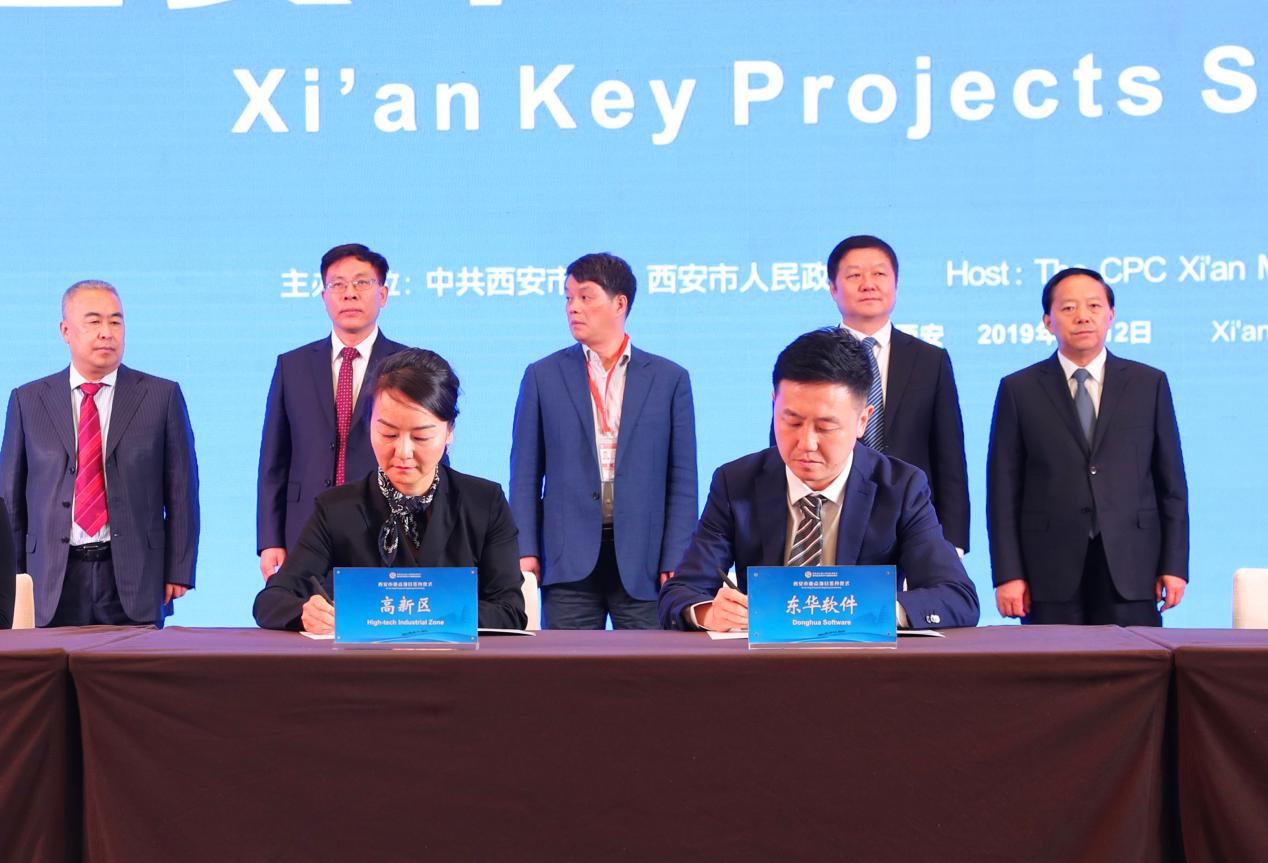 Han Hongli, deputy director of the XHTZ administrative committee, signs an agreement with a representative from DHC Software Co Ltd. [Photo provided to chinadaily.com.cn]
Western Returned Scholars Association signed an agreement conduct explorations into an IT town in XHTZ, which will provide R&D, incubation, technological services, and talent cultivation in flexible electronic devices, new materials, and artificial intelligence.
Several other key projects were also signed during the event, including an assembly manufacturing base of Qinye Group's and KFMI's electronic industry park invested by Kongfoong Materials International Co Ltd (KFMI) and Greentown China Holdings Ltd.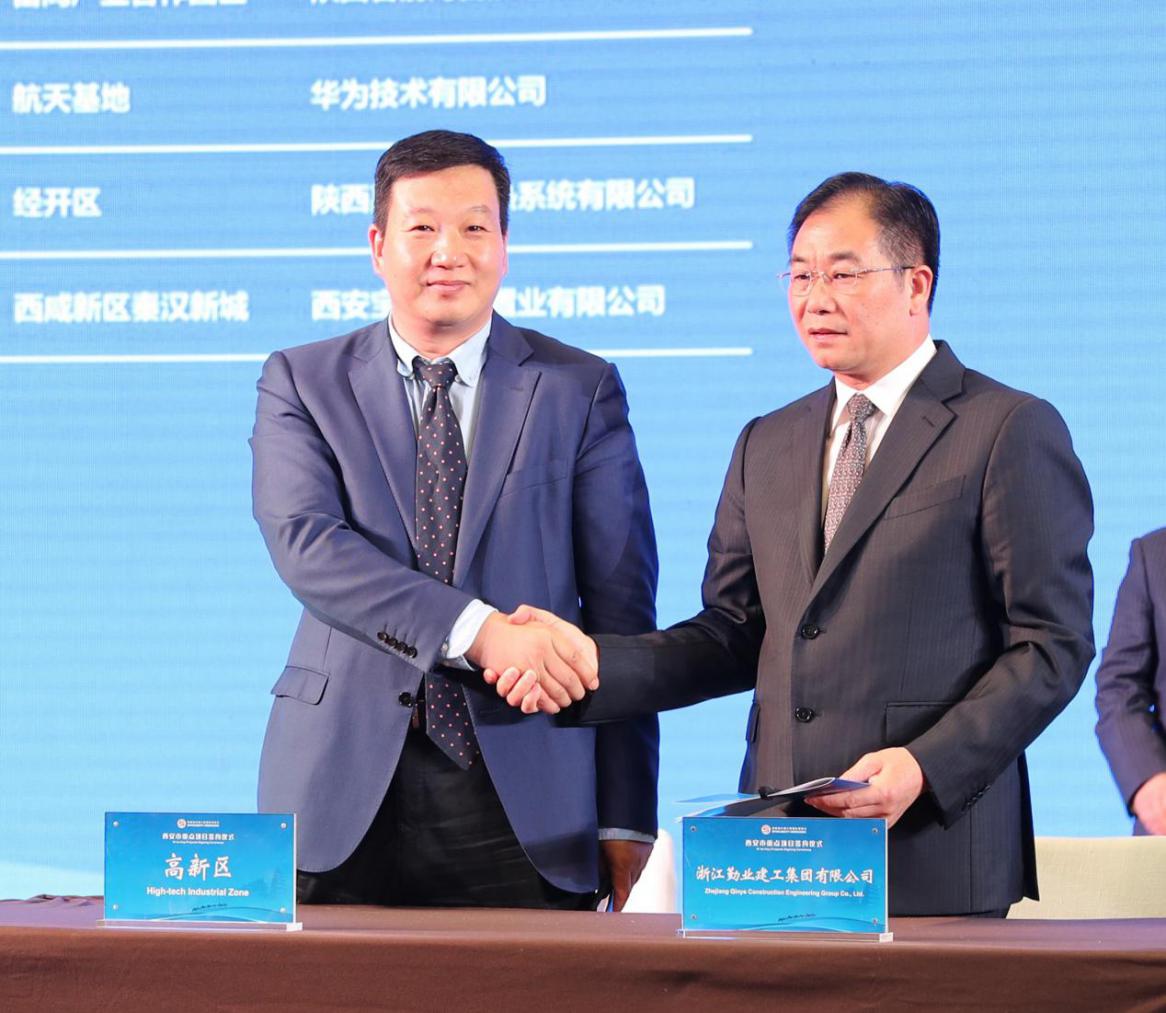 Jia Yihao (L), deputy director of the XHTZ administrative committee, signs an agreement with Zhang Qinliang, chairman of Qinye Group. [Photo provided to chinadaily.com.cn]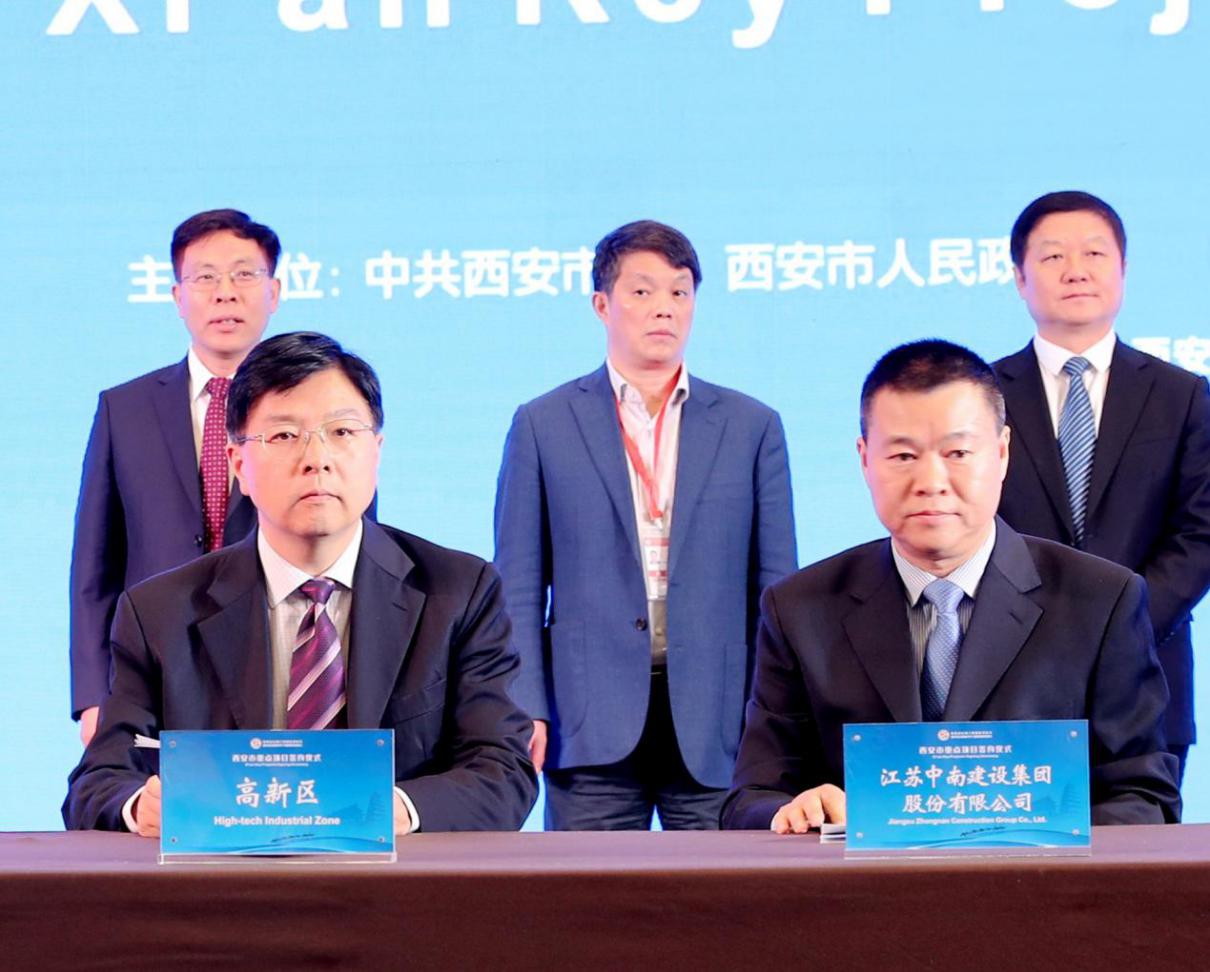 Gu Haiwen (L), deputy director of the XHTZ administrative committee, signs an agreement with Chen Jinshi, board president of Zhongnan Group-Zhongnan Construction. [Photo provided to chinadaily.com.cn]