XHTZ enjoys fruitful harvest at Silk Road expo
Six industries in Xi'an High-tech Industries Development Zone (XHTZ) covering electronic information, advanced manufacturing, pharmaceuticals, the headquarters economy, city supporting facilities, and financial services are looking to greatly progress in the near future.
Their promising future was brought by 41 projects totaling 140.9 billion yuan ($20.55 billion), which were signed between XHTZ and many industrial giants during the Fourth Silk Road International Exposition that is being held in Xi'an, capital of Northwest China's Shaanxi province, from May 11-15.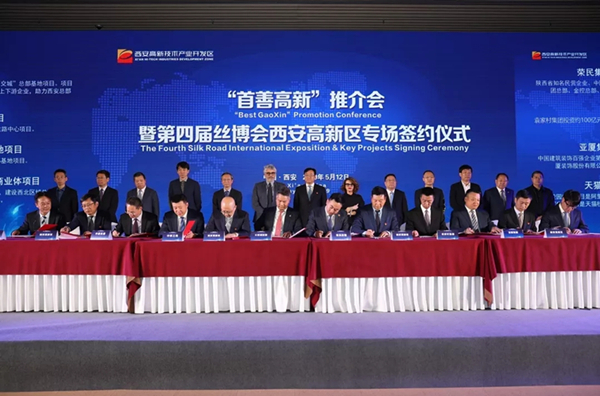 XHTZ holds a signing ceremony during the Silk Road International Exposition. [Photo/XHTZ official Wechat account]
At the expo, several government officials attended XHTZ's promotion conference titled "Best GaoXin," including Zhong Hongjiang, secretary of XHTZ's Party working committee, as well as department heads from Xi'an's authorities for commerce, investment, industry and information.
Electronic information
The zone plans to build a national example in the smart technology industry and smart application innovation through its cooperation with Huawei in areas like smart cities, smart campuses, and smart medical care.
Another agreement suggested that China Telecom will invest 3 billion yuan to improve the 5G internet infrastructure in XHTZ, with a focus on automatic drive, remote medical care, distant education, industrial internet, and smart transportation.
In addition, Bitmain, a world top 10 wafer-free chip design company, will open its research center in XHTZ.
Headquarters economy
During the expo, XHTZ attracted enormous investment from State-owned companies and strong private enterprises, including China Communications Construction Co Ltd, China State Construction, COFCO and China Railway No 3 Engineering Group Co Ltd, and Romgmin Holding Group.
It's worth noting that XHTZ will have a new high-end complex with a total investment of 10 to 15 billion yuan.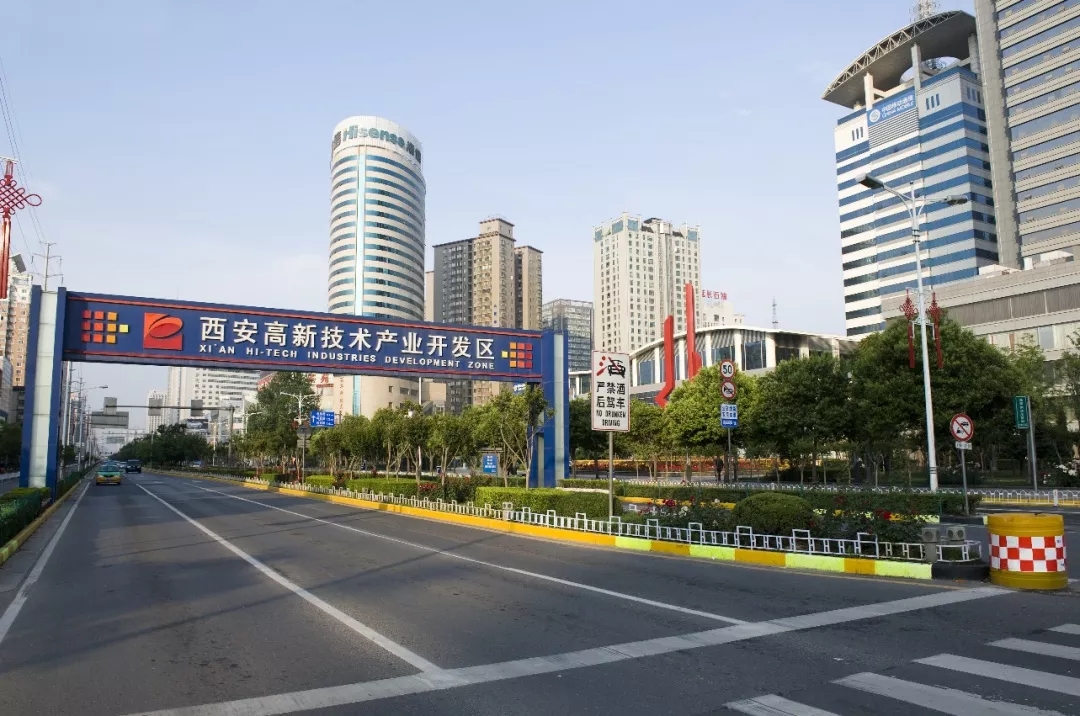 A view of XHTZ. [Photo/XHTZ official Wechat account]
Medical care
XHTZ is determined to stimulate the development of its traditional Chinese medicine industry, as it will invest 1.4 billion yuan to build an international pharmaceutical preparation center. In addition, 800 million yuan will be invested for innovation research, and a manufacturing base for health products and natural health care food production will be developed.
City supporting facilities
It is expected that three hospitals will settle in XHTZ to improve the zone's public services, including the 1.35 billion yuan-worth Handu Hospital and a 2 billion-yuan center on the R&D for prevention and treatment of diseases for seniors.
Financial service
Cultural enterprises aiming for the overseas market will benefit from an investment fund, which was co-established by XHTZ Financial Holding Co Ltd and Shaanxi Cultural Industry Investment Group.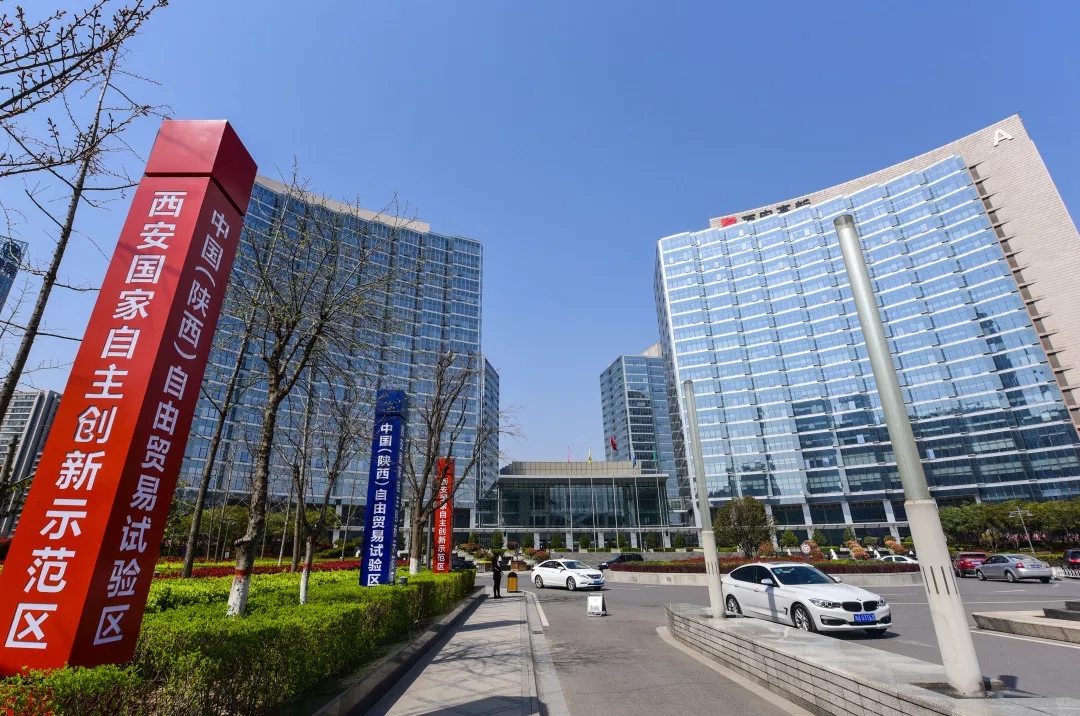 XHTZ is on track to improve its financial services. [Photo/XHTZ official Wechat account]
In addition, the zone also signed agreements with industrial giants, such as Zhejiang YASHA Decoration Co Ltd, Alibaba Group, Bluetown Property Construction Management Co Ltd, and Tianyu Chang'an Group.