High-tech products from XHTZ take spotlight at expo
The Fourth International Silk Road Expo opened in Xi'an, Northwest China's Shaanxi Province on May 11, with the theme of "New Era, New Pattern, and New Development."
More than 30 activities and exhibitions are staged during the five-day event, including forums, conferences, and investment and trade activities.
As a national high-tech zone, Xi'an High-tech Industries Development Zone (XHTZ) are displaying multiple novel and futuristic products that are attracting great attention during the event.
1. POV rotation-holographic display equipment
Persistence of vision (POV) rotation is a new type of holographic display that takes advantage of the persistence effect of human visibility. With a 12-volt battery, it can play stored videos and transit them through computers or smartphones.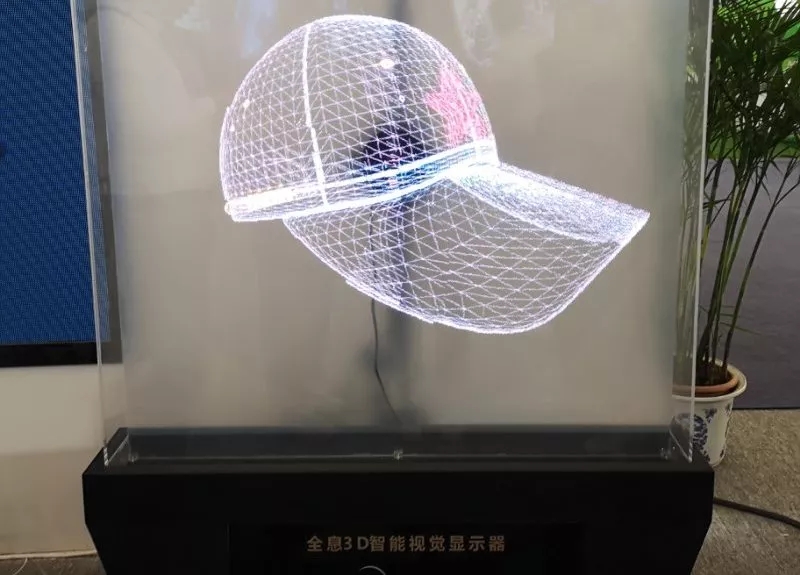 A cap is displayed through POV rotation-holographic equipment. [Photo/XHTZ official WeChat account]
2. Steering AI driving system
The system provides a solution against drowsy driving with an integrated platform adopting terminator plus cloud computing. The system also features wearable equipment, and is able to show information on the conditions of traffic, drivers, and cars.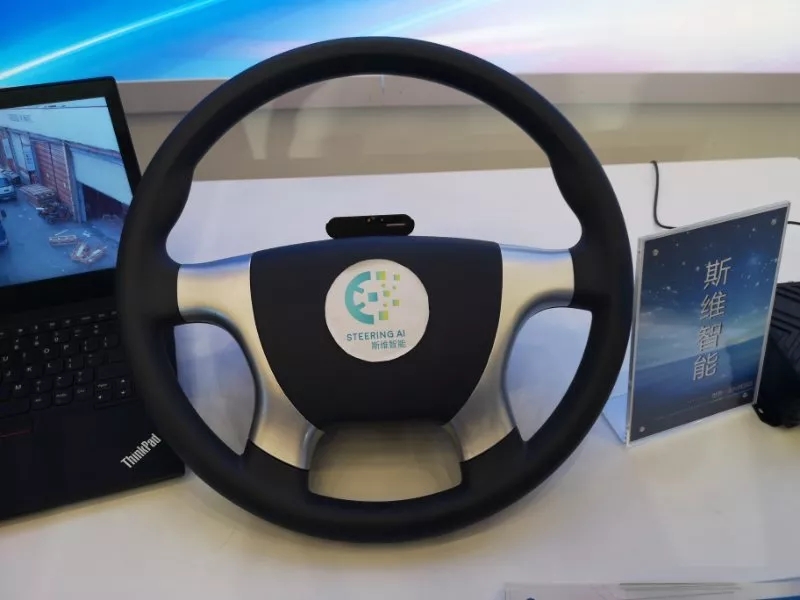 Steering AI equipment. [Photo/XHTZ official WeChat account]
3. Robotic arm
A robotic arm able to provide water for people and play chess is catching the eyes of visitors during the event. To date, the technology is widely used in many fields, including precise instrument manufacturing, components checking, logistics, welding, and packing. Instead of human labor, the arm is capable of the most risky, complex, and precise work.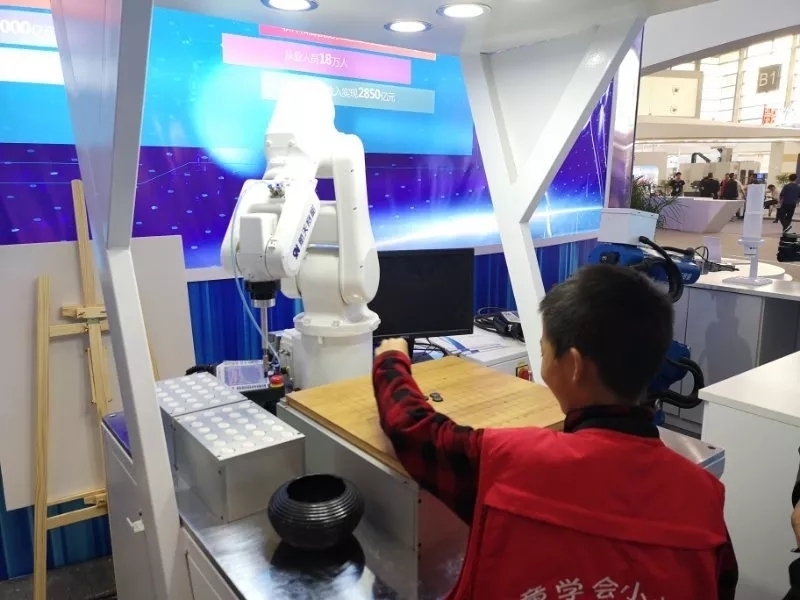 A young visitor plays chess with a robotic arm during the expo. [Photo/XHTZ official WeChat account]
4. Huawei 5G chip
The chip can transfer 4G to 5G, and users can enjoy 5G with only a 5G SIM card. Theoretically, the download speed can reach up to 400-500 megabytes per second. An exhibition staff member disclosed that most smartphones produced by Huawei will carry the 5G chips.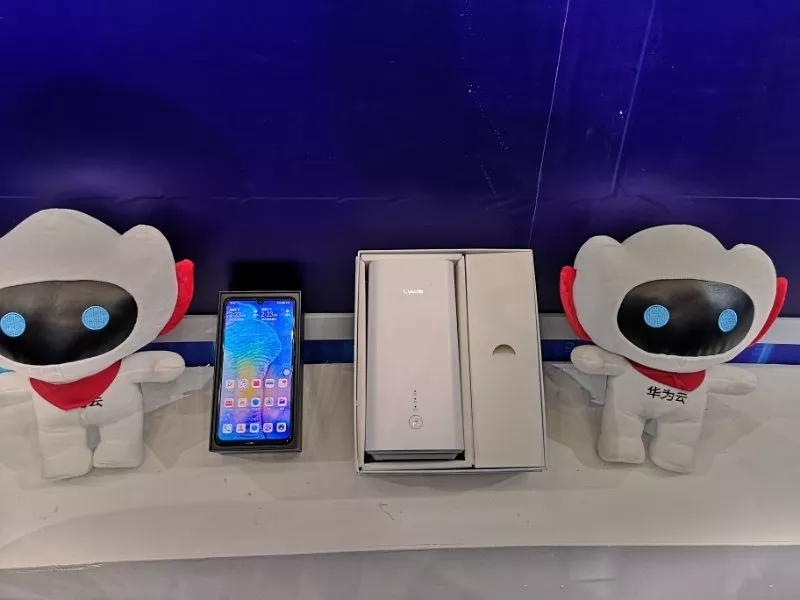 A smartphone with a 5G chip is displayed during the expo. [Photo/XHTZ official WeChat account]