Fourth Silk Road intl expo kicks off in Xi'an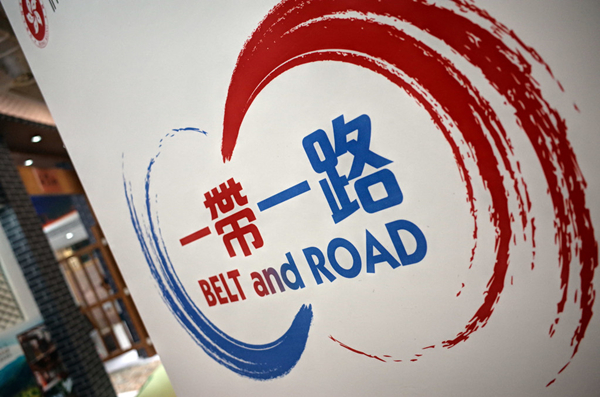 [Photo/IC]
The fourth Silk Road International Exposition and the Investment and Trade Forum for Cooperation between East and West China opened in Xi'an, capital of Northwest China's Shaanxi province, on Saturday, attracting tens of thousands of visitors from across the world.
The expo and forum, which will last until May 15, aims to implement the results from the recently concluded second Belt and Road Forum for International Cooperation, further open up China's western region, explore trade cooperation potential, improve the level of cross-regional interaction, as well as establish multidimensional cooperative mechanisms, in order to promote high-quality development, and form a new cooperation pattern with links running eastward and westward over land and sea.
Hu Heping, secretary of the CPC Shaanxi Provincial Committee and director of the Standing Committee of the Shaanxi Provincial People's Congress, said that "Shaanxi province is the starting point of the ancient Silk Road, and is playing an increasingly important role in promoting the Belt and Road Initiative. Its capital Xi'an is one of China's most important international transportation hubs. With the establishment of the New Eurasian Continental Bridge, its advantage of connecting the world has become even more obvious."
He noted that Xi'an Xianyang International Airport currently offers four international air routes, and its domestic airlines cover 70 percent of the geographic area of China within two hours of flight time. More and more foreign enterprises now regard Xi'an as a critical point to enter China.
"We are now further optimizing the transportation network, enhancing infrastructure building as well as cargo transportation and distribution capacity, in order to improve interconnection levels," Hu said.
The theme of the expo is "New Era, New Pattern, New Development". During the five-day expo, over 30 international forums will be held, covering the fields of trade and business, culture, tourism, law and trade facilitation. The whole exhibition area measures 80,000 square meters, with one cooperation hall, four industrial halls and one featured products hall.
Gao Yunlong, vice-chairman of the National Committee of the Chinese People's Political Consultative Conference and chairman of the All-China Federation of Industry and Commerce, noted that ever since the BRI was proposed in 2013, countries and regions involved in the initiative have had smooth political communication channels, enhanced connecting infrastructure, improved financing ability, and continuous development in the scope of trade.
"It is hoped that the results of the second Belt and Road Forum for International Cooperation can be implemented to achieve high-quality development. Chinese enterprises doing business overseas should respect local laws and regulations. Furthermore, the interconnections between eastern and western China should be strengthened, to realize the coordinated development of regions," Gao said.