Snow turns Xuexiang village into winter wonderland
Heavy snowfall frequently gives Xuexiang village a fairytale look, providing a new reason for tourists to go and visit the former State-owned forestry farm, located in China's northernmost province of Heilongjiang.
These days, Xuexiang is a booming tourist resort, with visitors coming from far and wide to the picturesque village at the southern foot of Chinghai mountain.
The village covers an area of 500 hectares and sits 1,200 meters above sea level.
Xuexiang frequently experiences heavy snowfall and is covered in snow for up to seven months at a time due to the influence of the Siberian cold front and warm current from the Sea of Japan.
Indeed, it is commonly said that a person will never see the sun for three consecutive days in Xuexiang.
Snowfall in Xuexiang can be up to 2 meters deep, and the village sees more snow than almost anywhere else in China.
In particular, the village is known for its "snow mushrooms" –– the shape formed by deep snow sitting on the roofs of local houses.
And with the traditional houses, pine trees and winter scenery, it's not hard to see why Xuexiang is so popular with tourists.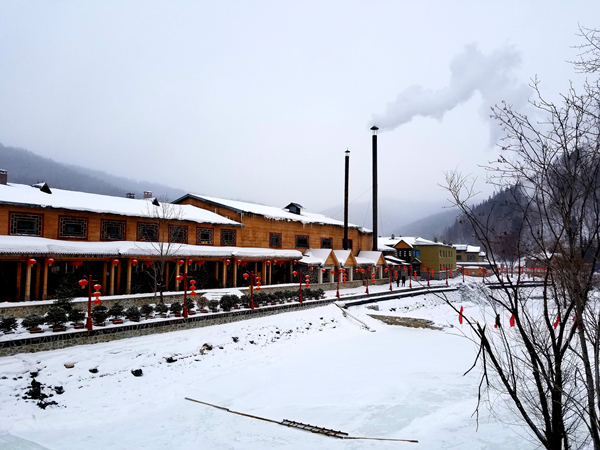 Smoke from cooking fires rises in Xuexiang village. [Photo by Yang Min/chinadaily.com.cn]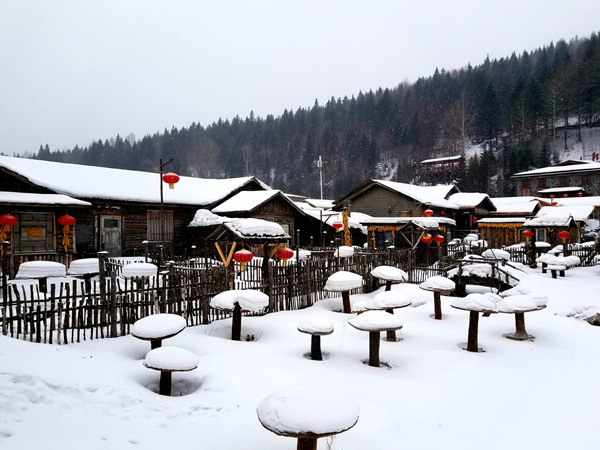 "Snow mushrooms" pictured in Xuexiang village [Photo by Yang Min/chinadaily.com.cn]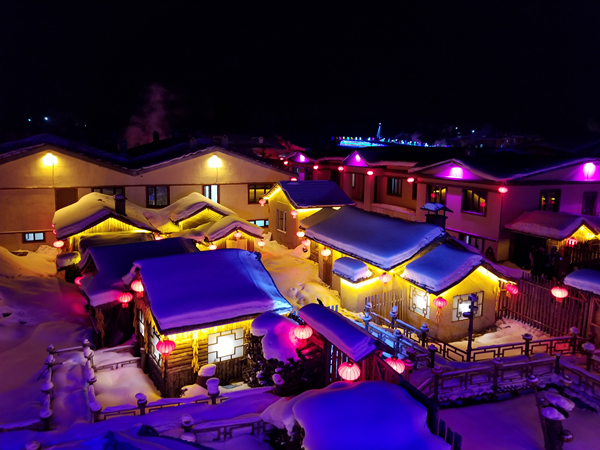 Xuexiang village pictured at night time [Photo by Yang Min/chinadaily.com.cn]