Yabuli ski resorts open to first batch of tourists
The world-class Yabuli Ski Resort Area welcomed its first batch of tourists on Nov 18.
Yabuli Ski Resort Area is made up of several large ski resorts situated around three mountains, which reach an altitude of more than 1,000 meters.
Yabuli Sunshine Resort, the ski resort affiliated with Heilongjiang Provincial Sports Bureau and the Yaxue Tourism Group CO Ski Resort have the most popularity in the area.
To provide better services and attract tourists, ski resorts in Yabuli have cooperated to launch a preferential card, which gives the cardholder access to all of Yabuli's ski resorts.
Additionally, a cross-border ski card was also launched, enabling the cardholder to ski on participating slopes without having to buy extra tickets. Yabuli Sunshine Resort, Huabei Ski Resort in Beijing, Gongchangling Ski Resort in Liaoyang, Beidahu Ski Resort in Jilin, Guapo Ski Resort in Shenyang and Linhai Ski Resort in Dalian are included.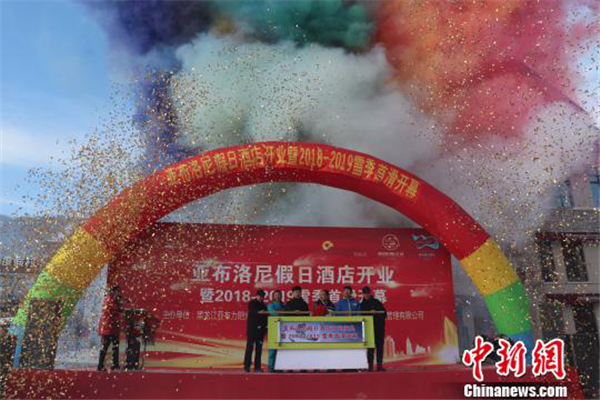 An opening ceremony for Yabuli Sunshine Resort takes place in Yabuli county, Harbin, Nov 18. [Photo/Chinanews.com]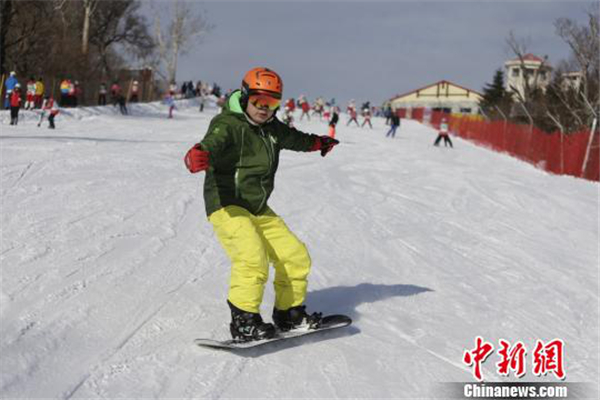 A tourist skis in Yabuli Sunshine Resort on its opening day, Nov 18. [Photo/Chinanews.com]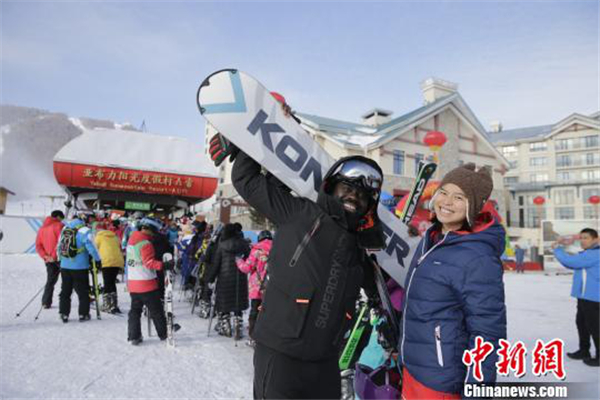 Tourists wait in line to enter Yabuli Sunshine Resort on Nov 18. [Photo/Chinanews.com]