Award ceremony of Xi'an Cultural Heritage Creative Design Competition held
The award ceremony of a creative design competition entitled Creative Age, Drunken Tang – Grand Xi'an Cultural Heritage was held on Dec 1 at the Cultural Exchange Center of the Daming Palace National Heritage Park in Xi'an, Shaanxi province in Northwest China.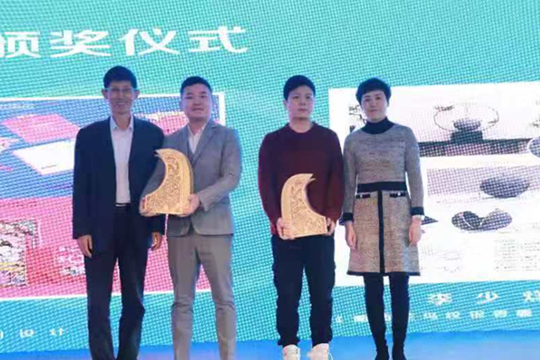 The award ceremony of Xi'an Cultural Heritage Creative Design Competition[Photo provided to chinadaily.com.cn]
The award-winning works displayed at the ceremony perfectly combined new ideas with the park's commitment to cultural heritage protection.
The Daming Palace site area takes creative products as the carrier, demonstrates the unique charm of traditional culture and has a vital interest in keeping pace with the times. It activates and utilizes cultural heritage and promotes integration and development of Xi'an culture and tourism.
According to the contest's launching ceremony, there were to be three stages: collecting works, evaluating them and giving awards. The contest solicited products showing cultural creativity, a native origin or practicality with a cultural characteristic. After three months of collecting, the organizing committee of the contest had received 245 groups of domestic and foreign design, totaling more than 600 items.
At the ceremony site, the Shaanxi Daming Palace Tang Dynasty Culture and Art Research Association, Yanyuan Group and Yilan Science and Technology signed strategic cooperation agreements to establish a platform for exchange and interaction between Tang culture research and development of cultural and creative products, as well as industrialization.