Greater coordination offers hopes for improved vision
The incidence of diabetic retinopathy continues to grow over recent years: nearly 30% of patients living with diabetes are prone to diabetic retinopathy, which in fact has emerged as a main cause of blindness among the elderly.
Yan Hua, president of Tianjin Medical University and professor of ophthalmology at the TMU General Hospital, and an experienced doctor who specializes in the treatment of complicated eye diseases, offered advice as to its prevention and treatment in an interview.
Diabetes is a metabolic disease that occurs when your blood sugar is too high. As the condition progresses over time, having too much sugar in the blood reduces the effect of sugar control efforts and increases the risk of diabetic retinopathy and other vision impairments. In addition to diabetic retinopathy, diabetic macular edema is another major cause of many eye problems. Its symptoms include blurry and distorted vision. As it evolves, the disease may cause serious damage to the eyes or blindness when untreated, which imposes untold suffering and a huge financial burden on the patients and their families, said Yan.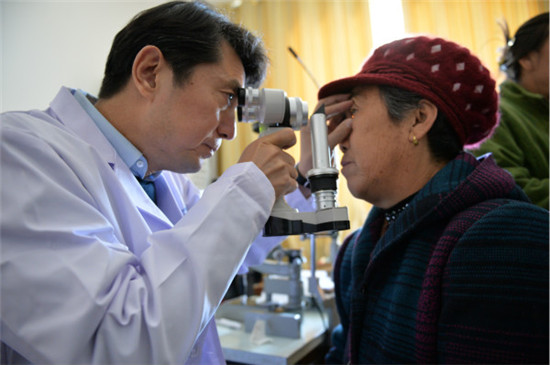 Yan Hua [Photos provided to exploringtianjin.com]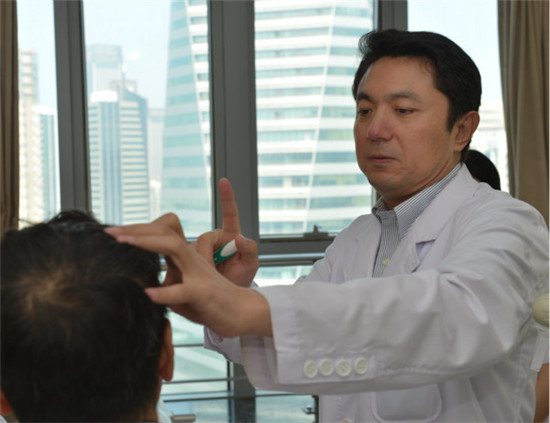 Since there are no clear symptoms in the early stage of diabetic retinopathy, many patients focus on the level of blood sugar alone. They only seek medical treatment when they experience signs of vision loss, but then the window of opportunity has closed, because the condition has worsened and complications have occurred. Since the damage caused by diabetic retinopathy is irreversible, it is important for the patients at the early stage of diabetes to receive screenings for retinal lesions and dilated fundus examinations (DFE). Most patients receiving early treatment can improve their vision. More importantly, early-stage treatment is more affordable and effective. As a result, prevention is the best treatment. While controlling blood sugar, the patients must receive DFEs on a regular basis to detect any signs of diabetic retinopathy and minimize the damage to the eyes through proactive interventions.
Diabetic retinopathy is not a terrifying disease and should not be a major cause for concern. In fact, many patients have received effective treatment with Yan's help.
Currently there is a growing interest in diabetic retinopathy among hospitals across the country. For example, the TMU General Hospital has started a screening and treatment program for diabetic retinopathy, in partnership with primary, secondary and tertiary hospitals across Tianjin. Primary hospitals are responsible for conducting basic medical examinations and collecting personal data of the patients. Those with complicated conditions have their medical records sent to the Consultation Center in which medical professionals offer recommendations for diagnosis and treatment. In some cases, patients may be referred to secondary or tertiary hospitals when needed. Then, based on a big data-driven analysis of the baseline condition of the patients, the center follows up with offers of more targeted treatment measures. In this way, the network ensures effective early screening, early diagnosis, early treatment and early referral of diabetic retinopathy patients, optimizing allocation of medical resources and reducing costs. More importantly, it allows patients easy access to high-quality and effective medical services.