Shandong cultural heritages showcased to the world
Some of Shandong's representative intangible cultural heritages were displayed at the Shandong Global Promotion Activity, which was hosted by the Ministry of Foreign Affairs on Spet 20 in Beijing.
Yangjiabu woodcut New Year paintings, Caozhou dough figurines and Dongming grain paintings demonstrated their special charms to all the guests and attendees at the activity.
The Yangjiabu woodcut New Year paintings, one of the three famous folk New Year paintings in China, is believed to have first appeared during the early Ming Dynasty (1368-1644) and its processing technology was matured in the Qing Dynasty (1644-1911).
Yang Naidong, an inheritor of the woodcut New Year painting craft, said, "I am honored to show this craft at this activity and let more people in the world to know about traditional cultures in Shandong".
Dough figurines are representative of Shandong folk culture, which has a history of 2,000 years. Typical dough figurines have sturdy, simple lines and vivid images, suggesting a rusticity that enhances the meaning of the local culture.
As a traditional plastic art, the Caozhou dough figurine takes fine wheat flour and glutinous rice flour as the main raw materials, after being pigmented and steamed into dough, and finally kneaded by hand with various tools.
The Dongming grain painting, the unique traditional folk craft with a history of more than 1,700 years, was listed a provincial intangible cultural heritage in 2014 by the Shandong provincial department of culture.
Originating from the ancient sacrificial activities for cereals, this craft could be seen as a typical folk art in the long history of Chinese farming civilization. It mainly uses the colors and shapes of cereal grains to artfully paste various auspicious patterns on wooden boards or porcelain plates to pray for good weather and a good grain harvest.
"I'm very excited and honored to show this traditional craft at this activity", said Han Guorui, a folk artist and inheritor of the Dongming grain painting, "I got the chance to show the guests from all over the world how to use grains to create an auspicious patterns."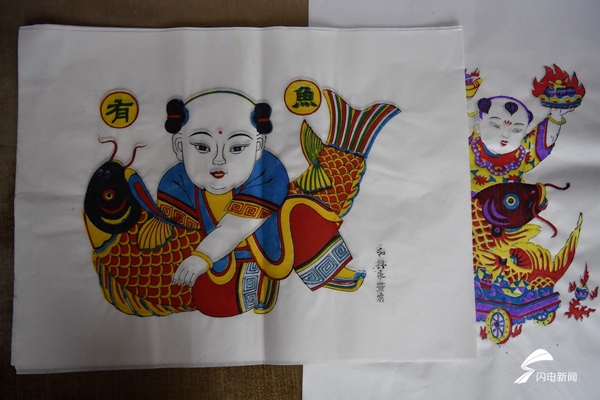 Yangjiabu woodcut New Year paintings of Weifang, Shandong province boast a long history. [Photo/lantingsd.com]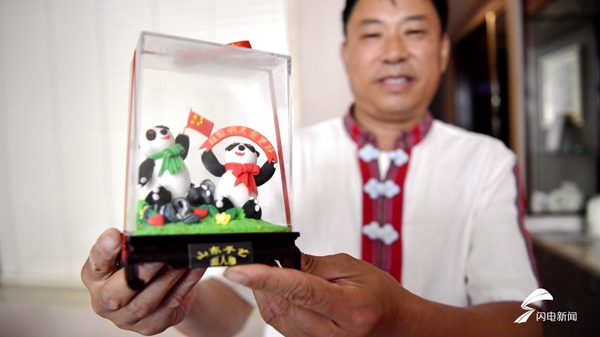 Mu Xujian, a representative heir to Caozhou dough figurines, displays his works. [Photo/lantingsd.com]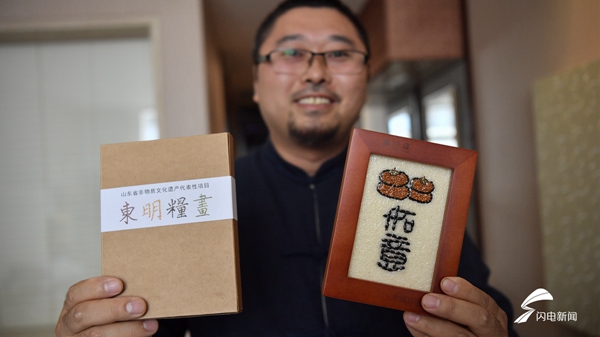 Han Guorui, a folk artist specializing in Dongming grain painting, displays his work. [Photo/lantingsd.com]