Lantern Festival extravaganza to kick off in Xi'an hi-tech zone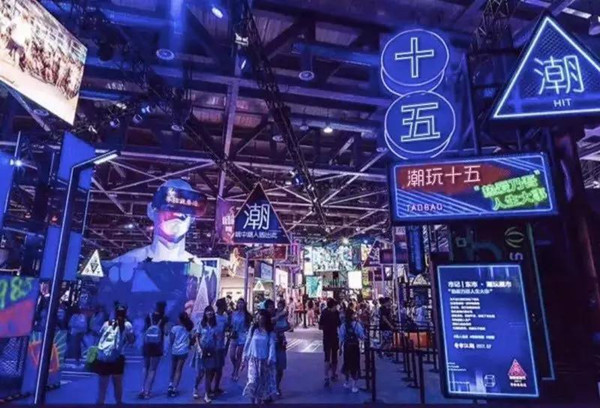 A Lantern Festival carnival is to kick off at Xi'an Inno Start-up Wonderland of Xi'an Hi-tech Industries Development Zone in Xi'an, Shaanxi province on March 2. [Photo provided to chiadaily.com.cn]
Activities will be held to celebrate Lantern Festival at Xi'an Inno Start-up Wonderland of Xi'an Hi-tech Industries Development Zone in Xi'an, Shaanxi province on March 2.
The event starts at 8:20 pm and will include folk music, children's choral singing, and music from around the world.
Food will be provided on a street with tables of delicacies including both traditional Xi'an dishes and popular food of the moment, bringing both excitement and satisfaction to people's taste buds.
A total of 500 drones are set to soar into the sky of the ancient city at 9 pm and will give a breathtaking performance, bringing a modern touch to the ancient festival.
Magic shows, a talk show, and acrobatics performances will also take place and continue until midnight.
Lantern Festival is celebrated on the 15th day of the first lunar month and falls on March 2 this year.
People can watch the live broadcast on big screens erected next to major roads or through media platforms such as Xi'an Television, hsw.cn and Netease.