High-tech products shine at Silk Road expo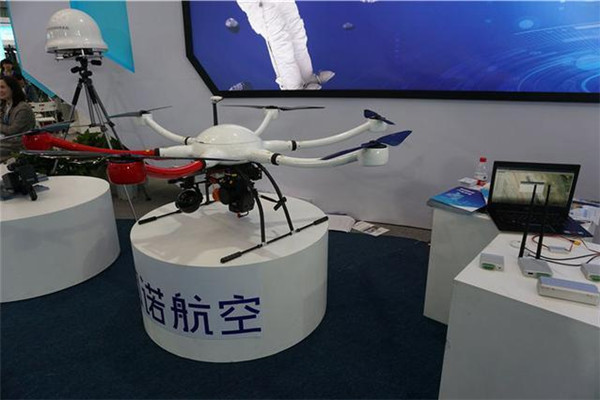 The latest hi-tech drones are displayed at the booth of the Xi'an Hi-tech Zone during the Silk Road expo. [Photo/sxdaily.com.cn]
The third Silk Road International Expo commenced in Xi'an, Northwest China's Shaanxi province, on May 11.
The exhibition booth of Xi'an Hi-Tech Industries Development Zone has attracted many Chinese and foreign visitors with the latest products featuring hard and core technology.
Leading officials including Wang Yongkang, Party secretary of Xi'an, Lu Kai, secretary-general of the municipal Party committee and Li Yuan, deputy mayor of Xi'an visited the exhibition booth.
They spoke to the representatives of exhibiting companies and learnt in detail about the performance and effectiveness of the exhibited products.
They believe that the products exhibited in the booths showcase the strengths of the Hi-tech Zone in the construction of a national independent innovation demonstration zone and the hard and core technology, as well as the latest achievements in the development of strategic emerging industries.
They hoped for the High-tech Zone to make full use of the Expo to publicize and promote the characteristics and advantages of Xi'an, and strive for greater success in attracting investment.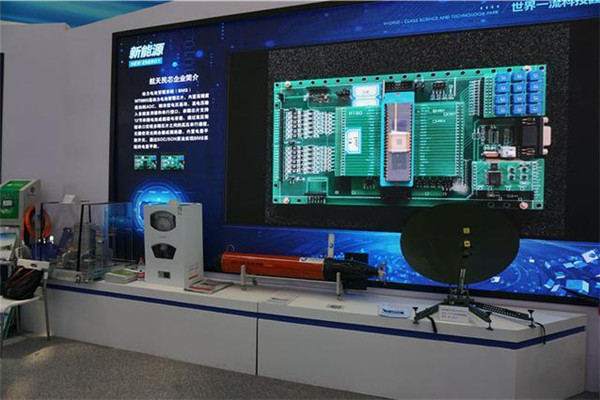 The High-tech Zone highlights latest major scientific and technological achievements during the expo. [Photo/sxdaily.com.cn]
At the expo, the High-tech Zone highlighted latest major scientific and technological achievements in various fields such as artificial intelligence, intelligent manufacturing, aerospace, information technology, optoelectronic chips, biotechnology, new materials and new energy.
High-tech products of 48 exhibiting companies have won unanimous praise at the expo, such as ceramic printers of Xi'an Particle Cloud Biotechnology Co, IOT lighting system of Xi'an Elite Robotics Co and liquid metal printers of Xi'an Casstar Co.
In recent years, Xi'an Hi-Tech Industries Development Zone has made increasingly prominent contributions to regional economy. The major economic indicators contribute to a large proportion in that of the Xi'an city and Shaanxi province. It has become a powerful engine for economic and social development in Xi'an and Shaanxi province.
At present, the High-tech Zone mainly focuses on strategic emerging industries, including electronic information, bio-pharmaceuticals, advanced manufacturing and modern service industries. A number of renowned hard technology companies have emerged.