Incentive policies, low costs draw new talents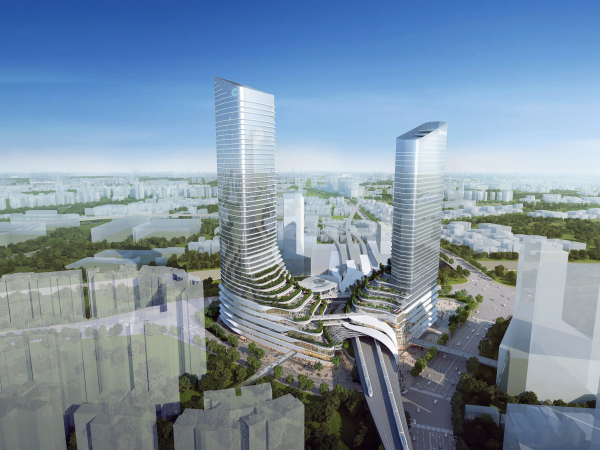 An artist's rendering of skyscrapers of Zengcheng district. [Provided to China Daily]
Shortly after she graduated from Cambridge University with a doctorate six years ago, Fang Fang set up China's first failure analysis and testing company for light-emitting diodes in Zengcheng district of Guangzhou.
One month ago, she was picked by the nation's highest-level talent importing program, among a team of 41 out of 443 candidates, to win the title of top overseas-returned professionals.
Her company served more than 2,000 companies in 2017, most of which are listed LED manufacturers in China.
"We try to identify the reasons that led to or might lead to the failure of the products in terms of raw materials or techniques used, which helps the clients to solve the problem, retrieve their losses and improve on quality," said Fang, founder of Gold Medal Analytical & Testing Group.
She said the longer she has stayed in Zengcheng, the more she loves the place.
"The local government offered an office free of charge and other incentive policies to attract people like me to start up businesses," Fang said. Another factor was the district's central location for the major LED markets in the Pearl River Delta area in Guangdong province.
Fang said the local government offers technological subsidies to professionals, their teams and their projects, and provides efficient services.
Labor costs and living costs — including house prices, rent, commodities — are much lower than in downtown Guangzhou, she added. According to the district government, it focuses on tailor-made services to attract professionals.
They can enjoy a series of services in terms of healthcare, schooling for their children, transportation and travel after settling in Zengcheng, according to the district government.