Wanda Ice Lantern Theme Park opens to the public
Harbin Wanda Ice Lantern Theme Park opened to the public on Dec 22, adding a new tourism spot for tourists seeking ice and snow fun in Harbin, the Ice City in Northeast China's Heilongjiang province.
An opening ceremony was held on the night of Dec 22, which witnessed the attendance of Zhang Liangying, a renowned Chinese singer, and Vitas, a world-famous high-pitch voice signer from Russia. The ceremony attracted thousands of fans and tourists from around the country.
Harbin Wanda Ice Lantern Theme Park is an ice and snow amusement park, providing various activities for tourists in the chilly winter.
Tourists will have opportunities to enjoy ice lantern and sculpture exhibitions, ice and snow entertainment activities, singing and dancing performances, as well as authentic cuisines from six countries.
Additionally, the park established exhibition halls for six countries to display their unique traditional culture, authentic food and performances, giving tourists an opportunity to experience multiple cultures in one place.
The park covers an area of 500,000 square meters, with the use of 50,000 cubic meters of ice and 100,000 cubic meters of snow. The total investment of the park reached 100 million yuan ($15.25 million).
The park will operates from Dec 22 to the end of March, running through the entire Harbin winter.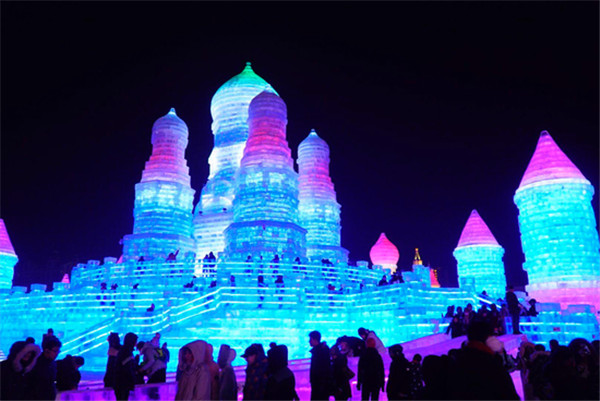 Harbin Wanda Ice Lantern Theme Park is illuminated with blue and pink lights on Dec 22.[Photo/163.com]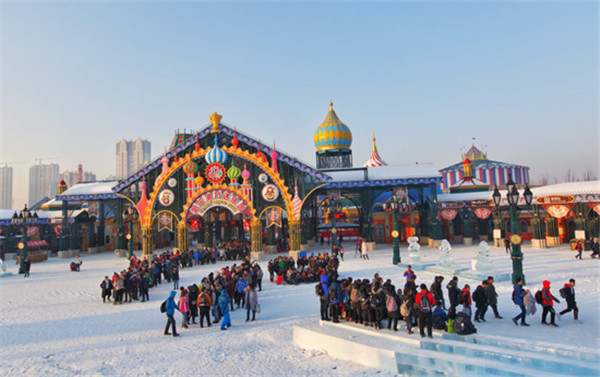 Tourists wait in line to enter Harbin Wanda Ice Lantern Theme Park on Dec 22, the first operation day of the park.[Photo/163.com]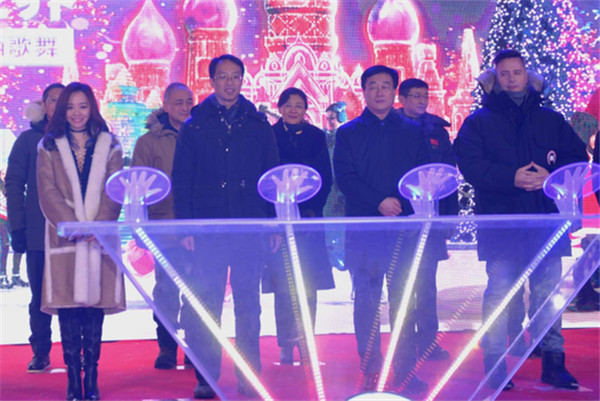 Government officials, along with Zhang Liangying, a renowned Chinese singer, and Vitas, a world-famous high-pitch voice signer from Russia, attend the opening ceremony of the Harbin Wanda Ice Lantern Theme Park on Dec 22.[Photo/163.com]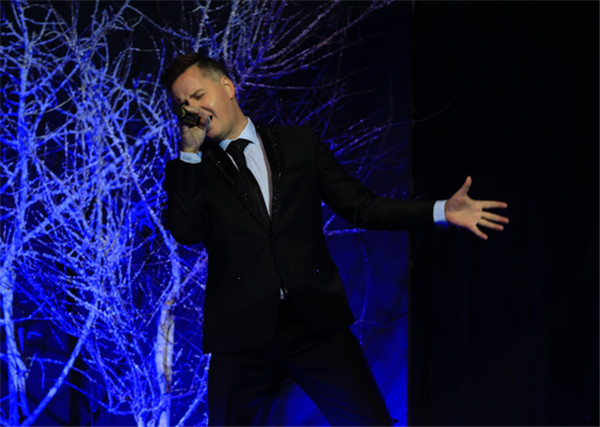 Vitas, a world-famous high-pitch voice signer from Russia, performs to celebrate the opening of the Harbin Wanda Ice Lantern Theme Park on Dec 22.[Photo/163.com]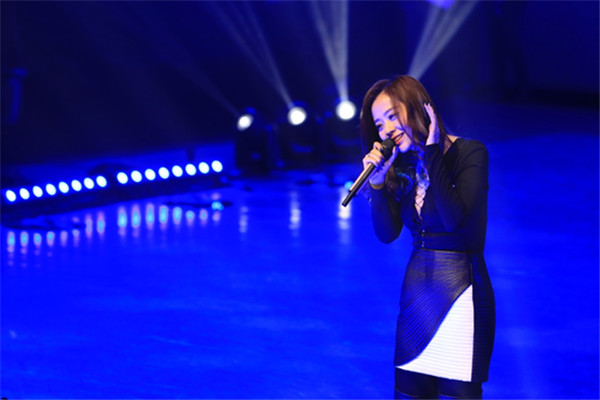 Zhang Liangying sings for the opening ceremony of the Harbin Wanda Ice Lantern Theme Park on Dec 22.[Photo/163.com]