Annual fishing festival opens at Changling Lake
The Fourth Changling Lake Winter Fishing Festival opened in Daoli district of Harbin on Dec 22. The annual festival is aimed at promoting local tourism.
After a year-long moratorium on fishing at the lake, it was finally able to welcome its annual fishing season. The first batch of fish were caught at 9:18 am on Dec 22, and weighed more than 5,000 kilograms.
A bighead carp weighing 15 kilograms was the biggest of all the fish caught; and it was bought by a restaurateur for a price of 51,888 yuan ($7,900).
Information from the sponsor of the fishing festival, the government of Daoli district, reveals that about 150,000 kilograms of wild fish from 20 different species will be caught in Changling Lake to supply local markets.
During the festival, tourists will not only have the chance to watch fisherman catch fish from the frozen lake, but also to fish by themselves in the fishing area, where around 100 fishing sites with portable heaters are available.
In addition, various ice and snow activities are provided for tourists who have no interest in fishing; and a 300-meter-long street will also provide authentic local foods.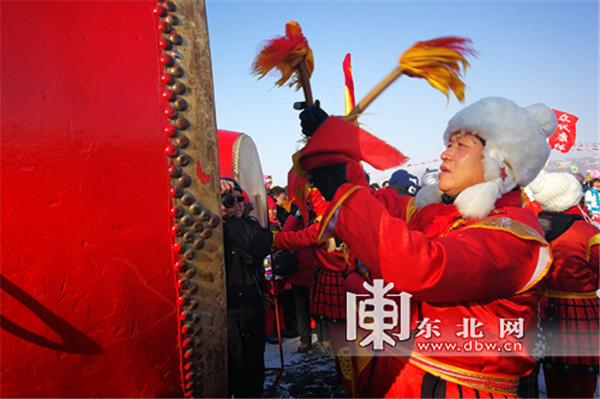 The Fourth Changling Lake Winter Fishing Festival opens in Daoli district of Harbin on Dec 22. [Photo/dbw.cn]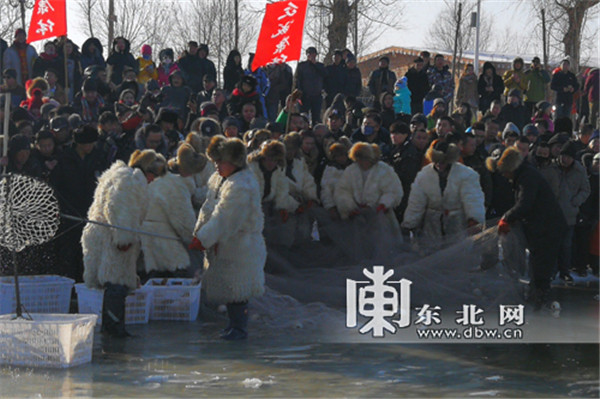 Fishermen haul a fishing net out of the frozen Changling Lake.[Photo/dbw.cn]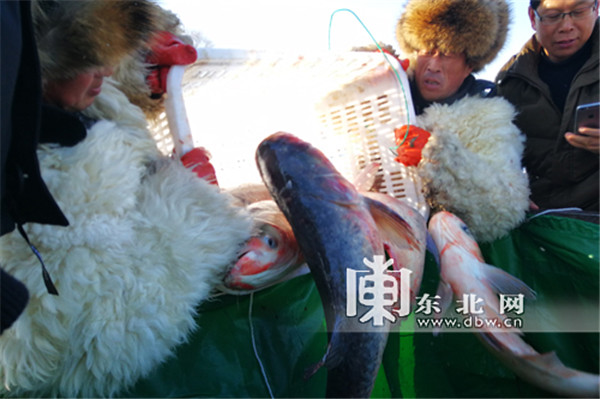 The first batch of fish is harvested from Changling Lake on the opening day of the Fourth Changling Lake Winter Fishing Festival, Dec 22.[Photo/dbw.cn]