International ice and snow festival opens in Harbin
The 34th Harbin International Ice and Snow Festival is to open on Jan 5 in Harbin, capital of Northeast China's Heilongjiang province, according to local media.
An opening ceremony will take place on the same day. The third China International Ice and Snow Tourism Summit will be held on Jan 6.
Harbin topped the "Ten Chinese cities for ice and snow tourism" list recently released by China Tourism Academy. And the 33rd Harbin International Ice and Snow Festival ranked first among the top 10 Chinese ice and snow festivals.
This year Harbin will introduce seven categories of winter tourism products, and some 100 ice and snow themed activities to improve the festival for visitors. The activities will include 16 professional and 44 non-professional ice and snow sports events, 13 ice and snow tourism activities targeting students, and 30 themed art and cultural activities.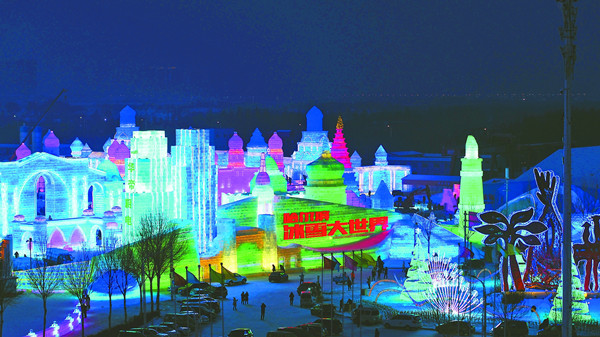 Ice sculptures at Harbin Ice and Snow World are illuminated in various colors, turning the attraction into a dreamlike land full of colorful wonders. [Photo/Heilongjiang Daily]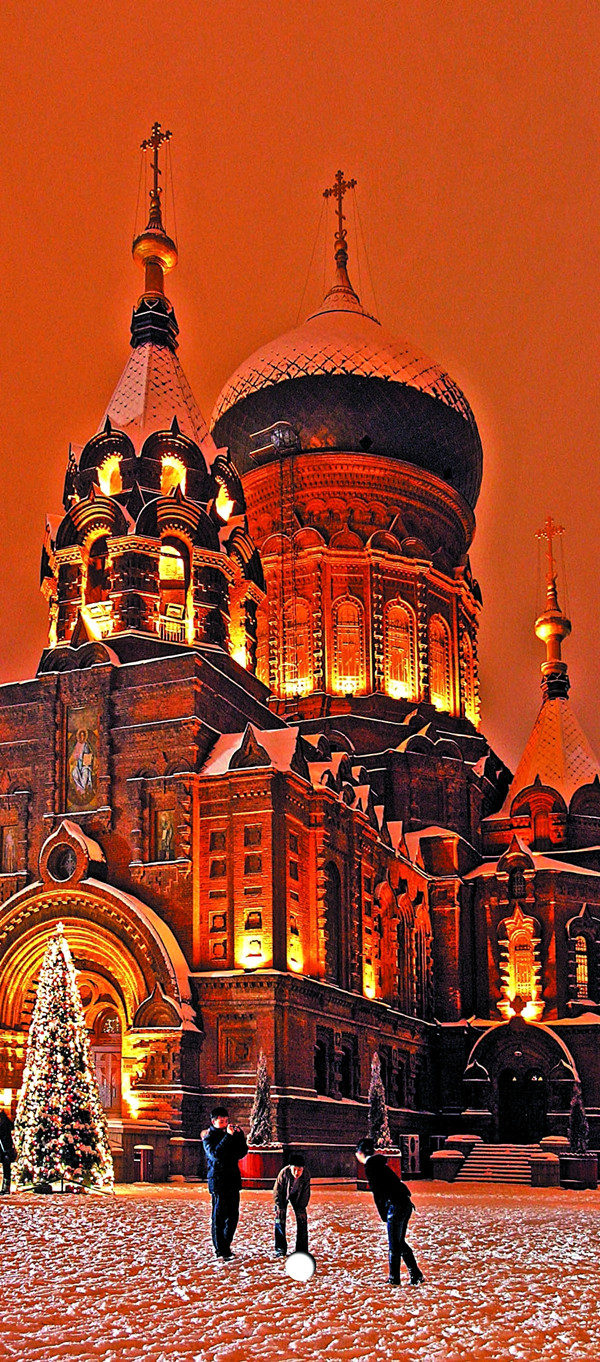 Saint Sophia Cathedral in Harbin, Heilongjiang province [Photo/Heilongjiang Daily]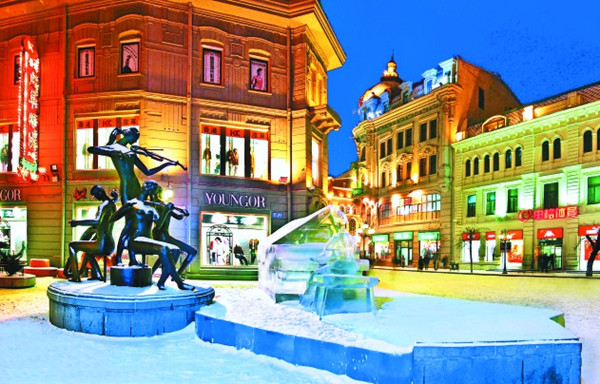 Central Street in Harbin, Heilongjiang province [Photo/Heilongjiang Daily]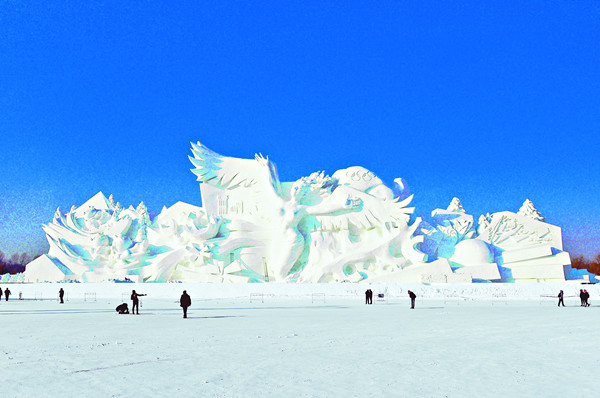 Snow sculptures are on display at Sun Island in Harbin, Heilongjiang province. [Photo/Heilongjiang Daily]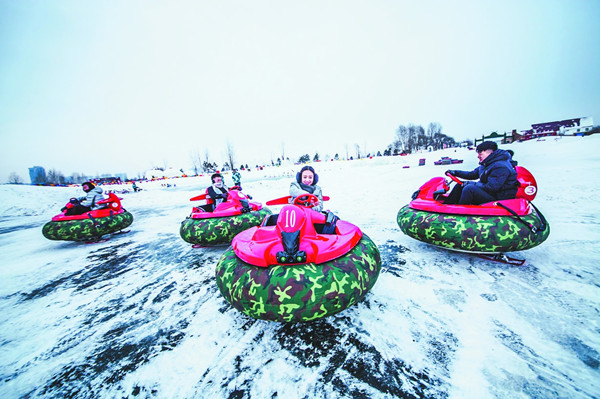 Tourists take part in an ice sport at a festival in Harbin, Heilongjiang province. [Photo/Heilongjiang Daily]