Lanterns illuminate Changling Lake Park
Daoli district in Harbin is currently hosting a lantern show in Changling Lake Park, illuminating the cold nights with warmth and light.
It's an important part of Changling Lake Winter Ice Fishing Festival; and it marks the beginning of this year's winter tourism season in Harbin, Northeast China's Heilongjiang province.
Starting on Dec 9, it is the first lantern festival in the province with a fishing theme, highlighting northeastern folk customs and the area's history. It's also the largest lantern show in Northeast China.
During the next three months, tourists can enjoy various lanterns blending both modern and traditional elements covering an area of 120,000 square meters.
There are 32 sets of large-scale lantern installations on display during the lantern show, which took 80 craftspeople 50 days to build.
The lantern show will be composed of three different themed lantern areas: "Memory of Harbin" Zone depicting traditional culture in Northeast China; "Snow White and the Seven Dwarfs" Zone which is designed to spark childhood memories; and the "Happy Harbin" Zone introducing the social and urban development of the city.
One of the highlights is a 10-meter-high codfish lantern.
In addition to the 120,000-square-meter central lantern areas, the lantern show also highlights a 660-meter-long, 5-meter-high and 4-meter-wide tunnel installed with 365 fish lanterns. The tunnel includes piped music to make tourists feel like they are entering a fairytale world.
Meanwhile, the organizer of the festival is making use of the ice and snow resources of Changling Lake, providing 17 different types of entertainment to entertain tourists.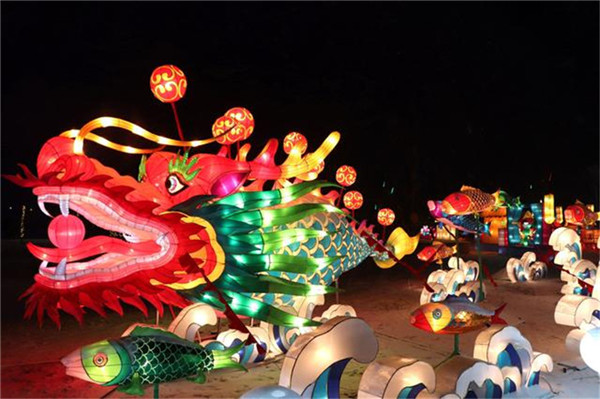 A dragon lantern on display at a lantern show in Changling Lake Park on Dec 9.[Photo/China.com.cn]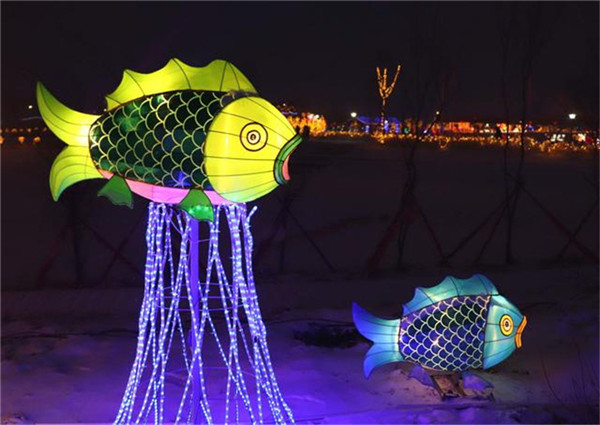 Fish lanterns on display at a lantern show in Changling Lake Park on Dec 9.[Photo/China.com.cn]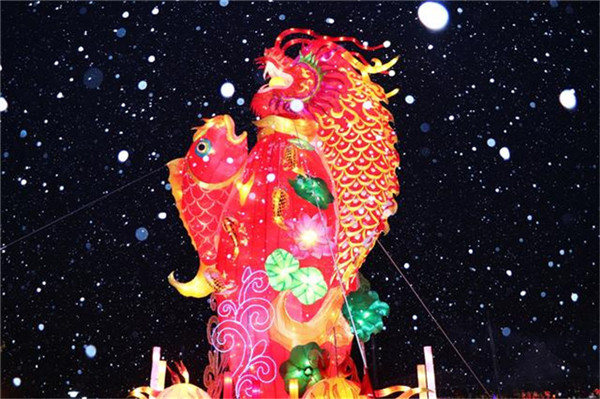 Fish lanterns on display at a lantern show in Changling Lake Park on Dec 9.[Photo/China.com.cn]