Dynamic new govt services platform set for smartphones
Chancheng district in the city of Foshan launched an e-government services platform for smartphones on Oct 30, allowing citizens to receive 20 government services at anywhere at any time.
Those services range from personal insurance certificates, tax payments and elderly pensions, recruitment, and living allowances for disabled people.
The app is called Lingpaotui, which literally means zero legwork. Of the 20 government services, users can finish eight without the need to hand over any materials.
If users require a printed version, the app will contact the staff members in the relevant government organizations who print the materials out and send them by post.
Before using the Lingpaotui app, citizens need to download another app called IMI, short for intelligent multifunctional identity, which is used to help citizens to prove their identities over the internet.
Since 2014, the local government in Chancheng district has tested out a "one-gate" governmental service platform, which condenses all the administrative services otherwise performed by different governmental departments to one window in a district hall.
"But the catch is that people have to physically go to the window. People want to receive government services at home," said Liu Donghao, Party secretary of Chancheng district.
Liu said to make that happen, the major questions that had to be dealt with were identification of the user and the authenticity of the material being passed over the internet.
"If we can solve the two issues properly, there is no difference whether people come to the service windows in reality or not," Liu said.
"Blockchain technology is the key point of the solution." The app was designed with the support of blockchain - cutting-edge chain technology used for secure information transfers - and big data. The data collected through IMI is unalterable and safe when transmitted. The accuracy of the data is secured by mutual verification of separate data collectors.
The IMI app is an encrypted digital space for its users. Differing from fingerprints, face recognition or passwords, it cannot be misused or stolen by other people, which makes it the ideal tool to prove the uniqueness of an individual, according to Liu. Besides governmental services, the IMI app can be linked to local hospitals and libraries, saving a lot of time for citizens wanting to see their doctors, get their healthcare insurance or borrow books.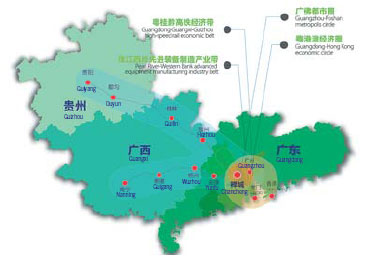 (China Daily 12/07/2017 page20)