Qinzhou serves local gourmet food at oyster festival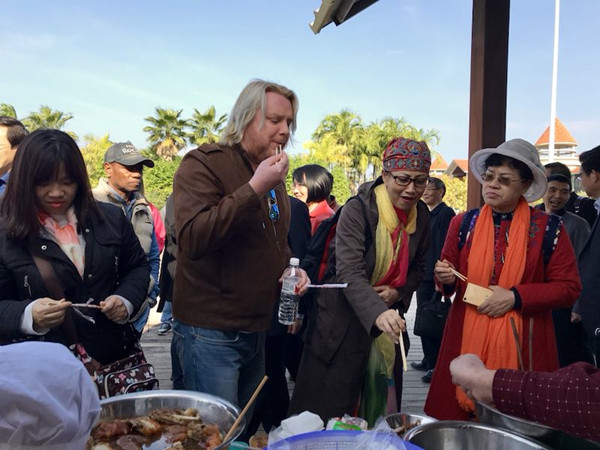 Visitors taste local delicacies at 2017 Qinzhou Oyster Festival, which opened in Qinzhou, Guangxi province on Dec 2. [Photo provided to chinadaily.com.cn]
The opening ceremony of the 2017 Qinzhou Oyster Festival and the China Oyster Industrial Development Forum were held in the Binhai New City of Qinzhou, Guangxi province on Dec 2.
The activities of the festival started on Dec 1 and will end on Dec 28. This year's festival, compared with other years', has the most activities with the longest duration, and the most international events attended by the greatest number of experts and scholars.
The festival is co-organized by the China Aquatic Products Processing and Marketing Alliance, the Guangxi Marine and Fishery Department, the Guangxi Tourism Development Committee and the Qinzhou municipal government.