Wuhan Eco Demo City: French PM's parting memory of first China trip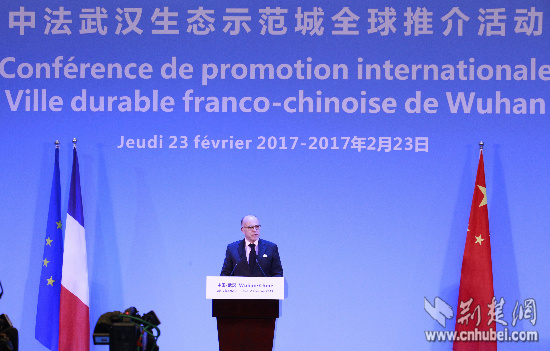 French Prime Minister Bernard Cazeneuve delivers a speech at the Sino-French Wuhan Ecological Demonstration City in Wuhan, capital of Hubei province, Feb 24, 2017. [Photo/ cnhubei.com]
French Prime Minister Bernard Cazeneuve toured the Sino-French Wuhan Ecological Demonstration City of Wuhan, Hubei province on Feb 24 in a bid to promote further cooperation with Wuhan, especially in the demo project's construction.
This was after his meeting with China's Premier Li Keqiang in Beijing, a part of his three-day official visit to China from Feb 21, his first since he took office.
The Sino-French Wuhan Eco Demo City was his last stop in China. At the demo city, he watched a driverless Renault car travel along a two-kilometer lakeside road at Houguanhu Wetland Park. This will soon become China's first driverless vehicle demonstration zone open to the public, said an official from Dongfeng Renault, a Chinese-French joint venture in Wuhan.
Cazeneuve also talked with representatives from Dongfeng Peugeot Citroen Automobile, another Chinese-French joint venture, on the company's development, and tried their latest product.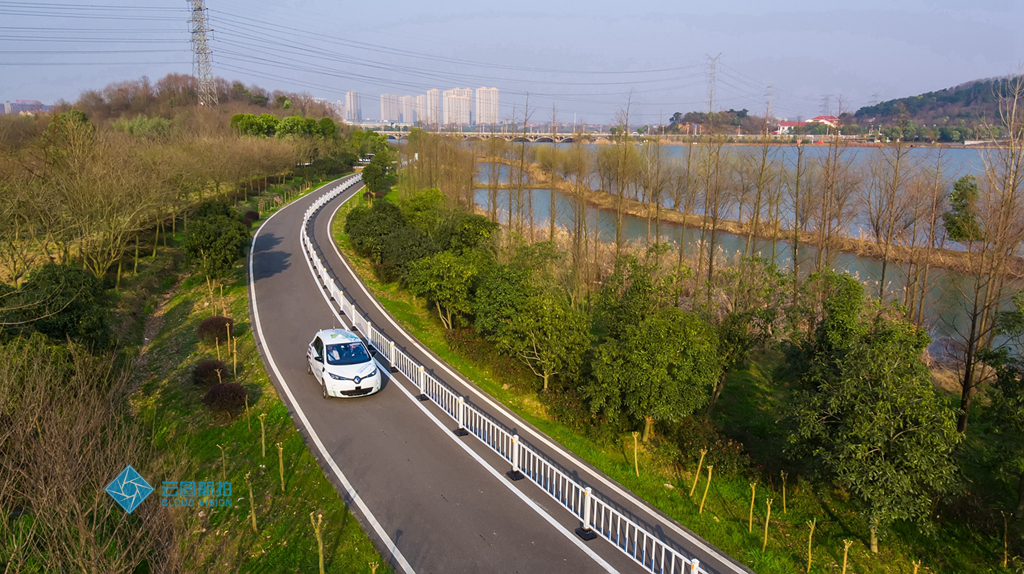 Driverless vehicle running at the Sino-French Wuhan Ecological Demonstration City. [Photo/ cnhubei.com]
"France will keep on supporting the development of the Sino-French Wuhan Ecological Demonstration City", said Cazeneuve, who highly praised the project, hoping it will become an example for future world cities construction.
Noting ties between Wuhan and France, he commented that the two sides have established close collaboration in various sectors including environmental protection, finance, technology and the automotive industry, and hoped the demo city project will play an increasingly significant role in promoting further cooperation.
Cazeneuve also attended both the opening ceremony of the Wuhan P4 lab, China's first high level biosafety laboratory to study class four pathogens (P4), and the welcome ceremony for the return of this year's first China-Europe train. In addition, he planted a tree representing friendship between China and France.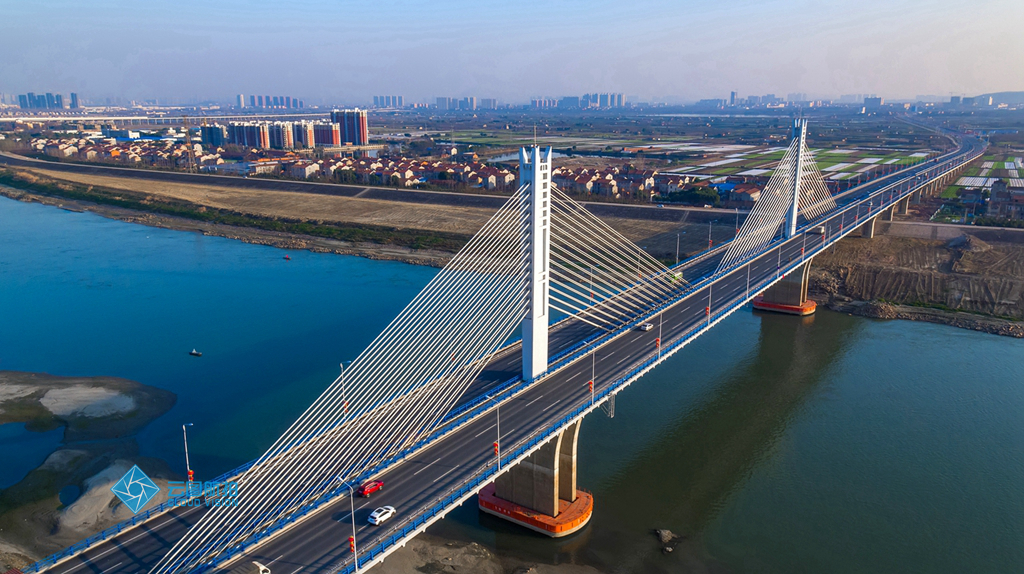 The Han River China-France friendship bridge linking the Sino-French Wuhan Ecological Demonstration City and the world. [Photo/ cnhubei.com]
With a reputation of "Little France", Wuhan has the most concentrated investment from France in China. Currently there are 87 French companies invested there. It is also home to the largest population of French expatriates in China. France and Wuhan cooperate in various sectors including automotives, energy, finance, retail, high-tech and transportation.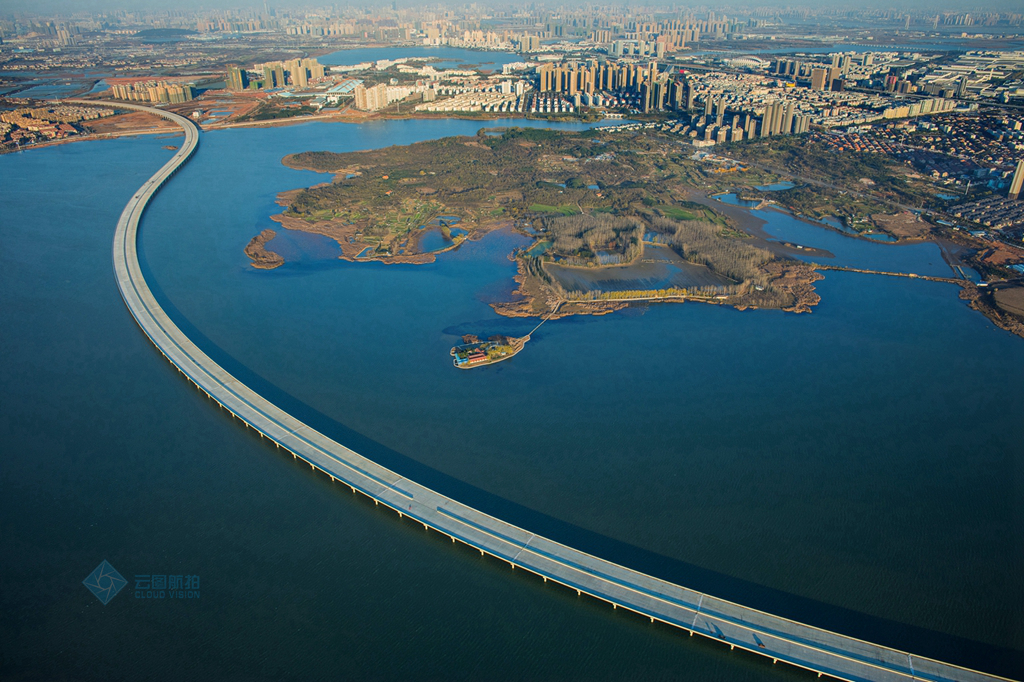 Aerial photo of the Sino-French Wuhan Ecological Demonstration City. [Photo/ cnhubei.com]
Initiated in Paris during Chinese President Xi Jinping's state visit to France in 2014, the demo city project is now located in the Houguan Lake area, Caidian district of Wuhan. Covering about 39 square kilometers, it will tap cooperation between China and France mainly in the auto parts industry, circular economy, the creative culture, information technology, and general aviation industries, and farms with wineries, on its way to becoming a world-level sustainable development demonstration city.