Hexi Corridor held a press conference at the documentary's premiere at Beijing's Broadcasting Tower Hotel on March 1.
The documentary tells the story of Hexi Corridor, a historical route in Gansu province linking Northwest China and Central Asia which dates back to Western Han Dynasty (206 BC-24 AD).
Narrated chronologically, it describes the important role that the Hexi Corridor has played in boosting Chinese social development from political, military, diplomatic, and economic aspects. The documentary was made in response to the "One Belt and One Road" initiative, which refers to the Silk Road Belt and 21st Century Maritime Silk Road.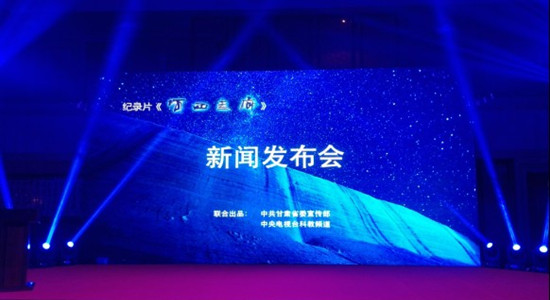 Hexi Corridor held its press conference in Beijing, on March 1. [Photo/ chinadaily.com.cn]
Co-produced by the Gansu Provincial Publicity Department and China Central Television's science and education channel, CCTV 10, the documentary will be broadcasted on CCTV 10 at 21:00 on March 3. The documentary will be broadcasted each day on the channel as part of a 10-episode series, with each episode lasting 50 minutes.
To make a global promotion, the documentary involved several international professionals in the production process. The director of the photography for the documentary was English photographer and Emmy Award winning Brian McDairmant, while American photographer, Cory Brown, photographed the landscape and famous American musician Yiannis Chrysomallis created the music for the documentary.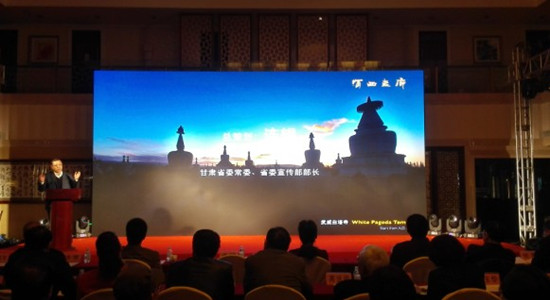 Lian Ji, minister of the Gansu Provincial Publicity Department addresses at the press conference. [Photo/ chinadaily.com.cn]
Lian Ji, the minister of Gansu Provincial Publicity Department and Jin Yue the channel director of CCTV 10 were on hand to address journalists at the press conference. Other attendees included Cui Yuying, the vice-minister of the Publicity Department of the CPC Central Committee and representatives from more than one hundred media organizations.
The participants also watched the first episode of the documentary after the conference.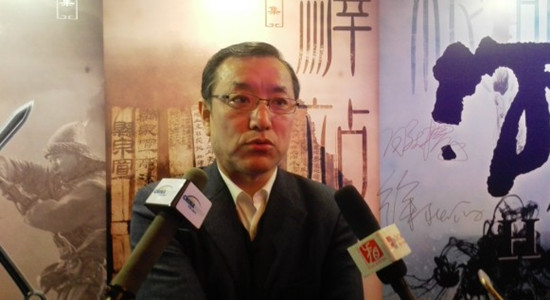 Lian Ji, minister of the Gansu Provincial Publicity Department gives an interview during the press conference. [Photo/ chinadaily.com.cn]
Edited by Jacob Hooson