Chery Automobile will bring two new concept vehicles to the 13th Beijing International Automobile Exhibition to demonstrate the charm of "Chery Design." The designs are known as Concept α and Concept β, embodying the future design style and trend of the Arrizo series (sedan) and Tiggo series (SUV), respectively.
The two new concepts are the latest from Chery's design team, which is directed by two brilliant designers: James Hope, a former designer of GE, and Hakan Saracoglu, a former designer of Porsche. The two world-class designers designed the Chery TX concept vehicle, which won the 2012 Geneva International Auto Show design award. Chery was one of only two winners (the other being BMW) and the first Chinese brand to ever win a design award granted by a European auto exhibition.
In the last two years, Chery has worked to transform itself strategically, launching new products and the marketing of strategic products, such as the Arrizo 7 and Tiggo 5 series. Its strategic layout in the fields of sedans and SUVs has become gradually clear with the focus shifting onto the Arrizo series and Tiggo series.
The Concept α and Concept β were created under Chery's R&D system -- which relied on the Automotive Engineering & Research Institute, the Central Research Institute, the Planning & Design Institute, and the Testing Center. They were designed as prototypes for later sedan and SUV products in the second phase of product layout, according to James Hope. Regarding the design style, Hope indicated that the Concept α adopted a streamlined curve design and elements from Chinese traditional architecture and culture, while the Concept β incorporated a sporty water styling design with yin and yang elements from Chinese traditional philosophy.
The "Chery Design" concept, in accordance with Chinese cultural aesthetics, was built with Chery's gradually completed R&D system and the introduction of international advanced standards and production processes. In Hope's opinion, "design" represents the independent spirit of an automobile, including not only the appearance but also the whole configuration based on its design spirit.
At the Guangzhou International Automobile Exhibition last year, Hope indicated that four key elements, including modeling scale, brand gene, design language and technology quality, are crucial in automobile design for international automobile enterprises. In addition to these essential requirements for a complete R&D system, "design" focuses more on building the spirit of products in accordance with a brand's core value.
With its core value of "Practical, Reliable, Rational and Inclusive," Chery, through integrating Chinese traditional cultural elements such as architecture, water, yin and yang, has formed its own brand design gene and has succeeded in combining its brand DNA with current modeling trends.
Based on Chery's internationally innovative R&D system, brand culture and core values, Hope said he was very confident with the design concepts and styles represented by "Chery Design." "Our confidence, I think, originates from our comprehensive and deep understanding of consumers," he said.
Currently, China's automobile businesses are undergoing an unprecedented challenge in the fast growing automobile market. It is innovation, not imitation, that can help lead sustainable development in companies and the entire industry.
The China automobile industry must find its own spirit now.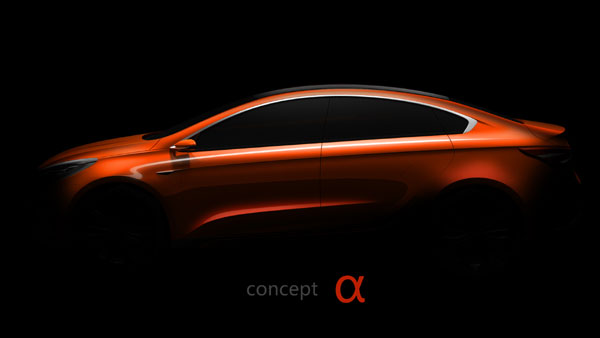 Chery concetp α [Photo provided to chinadaily.com.cn]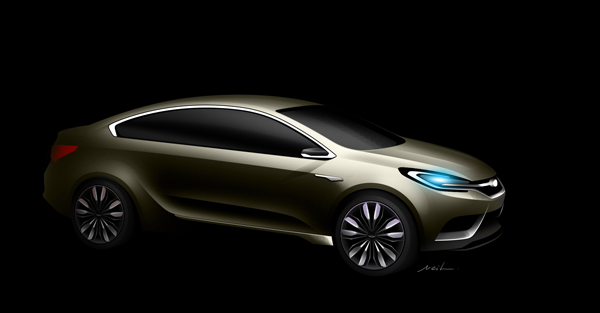 Chery concetp α [Photo provided to chinadaily.com.cn]