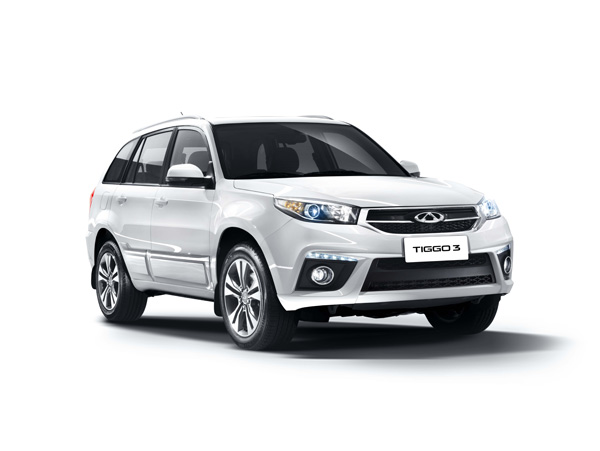 New Tiggo 3 [Photo provided to chinadaily.com.cn]
Chery officially debuted its new Tiggo 3 together with its official picture recently.
As a part of Chery's SUV series, the Tiggo will be followed with numbers according to Chery's product naming scheme. The new Tiggo 3 is the second SUV model Tiggo series utilizing Chery's new brand image. The first one was the Tiggo 5.
As a popular SUV model, the Tiggo 3 has achieved brilliant sales performance. Since it hit the market nine years ago, its sales volume has totaled more than 600,000 in over 80 countries and regions.
It was the top Chinese SUV in terms of export volume, and also the first Chinese SUV model to enter the European market. The Tiggo has been a household name as a Chinese SUV model, enjoying increasing reputation both in domestic and overseas markets.
The Tiggo 5 also saw strong sales since its debut in the market at the end of 2013.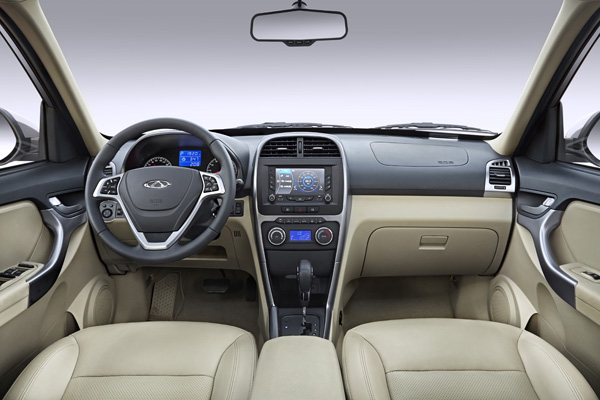 New Tiggo 3 [Photo provided to chinadaily.com.cn]
The Tiggo family has now welcomed its newest member, the Tiggo 3. The two Tiggo models will appear together as a SUV portfolio with different configurations and sizes to target two SUV market divisions, strengthening the competiveness and influence of Chery in China's SUV market.
The new Tiggo 3 will be exhibited at the 2014 Beijing International Automobile Exhibition after the release of its official picture and name.
As an updated model, the new Tiggo 3 has gone through a comprehensive upgrade that represents the highest manufacturing level of Chery to date, in terms of sensory quality, manufacturing technology, quality control and modeling features, as well as some Chery elements. The R&D manufacturing concepts were strictly observed during the upgrade process.
The new Tiggo 3 has already demonstrated its high quality and masculine outlook, which has impressed the public with youth and vitality. The detailed pictures show that the new Tiggo 3 is equipped with an impressive configuration as well as a digitalized design that is in line with current trends.