Path of cooperation over confrontation
Updated: 2012-01-13 08:08
By Chen Weihua (China Daily)
| | | | | | | | | | | |
| --- | --- | --- | --- | --- | --- | --- | --- | --- | --- | --- |
|   | | Comments() | | Print | | Mail | | Large Medium  Small | 分享按钮 | 0 |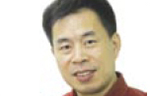 For the past week, I have seen Americans painting starkly different blueprints for relations between China and the United States.
On the one hand, Maurice Greenberg, chairman and CEO of C.V. Starr & Co, wrote in the Wall Street Journal on Monday, that it is time for a China-US Free Trade Agreement.
Greenberg admitted that such talks would not be easy and there would be numerous impasses, but that even if the two countries failed to reach an agreement on many issues, progress would be possible on some of the issues and that would create a better trade climate. He said that although negotiations may take up to 10 years, just attempting to reach an agreement would have major benefits, such as encouraging Chinese direct investment in modernizing infrastructure in the US.
"China does not have to invest here, but it is to our country's advantage to have China invest here rather than in other countries," he wrote.
What Greenberg proposes is a path for strengthened cooperation between the two largest and complementary economies in the world. Despite their differences, China and the US must work together in the 21st century and that will be a big boon not just for people in China and the US, but people all over the world.
On the other hand, the message a week ago from US President Barack Obama and Defense Secretary Leon Panetta to accompany the new strategic review was quite disturbing. China has been singled out, along with Iran and the Democratic People's Republic of Korea, as a potential adversary as the US starts to shift its military focus eastwards to the Asia-Pacific region.
Without doubt this is great news for the industries that supply the US military, as fear-mongering about China will ensure the monstrous US military remains a cash cow. Even Obama admitted that despite the $450 billion cuts in US defense spending over the next decade, the defense budget will continue to grow and be larger than the next 10 countries combined.
Fortunately, US experts, such as former US Secretary of State Henry Kissinger, General Stephen Cheney and Joshua Foust of the American Security Project, have reminded people that the prospect of a major conflict with China is remote and assuming one poses the danger of becoming a self-fulfilling prophecy.
Long-time US Congressman Barney Frank has dismissed the idea that China might block the South China Sea by saying that China's economic prosperity depends on the free navigation in South China Sea as much as anyone else.
I don't think many Chinese have ever thought about military confrontation with the US. This is not just because US military superiority leaves China far behind. More importantly, any armed conflict would be disastrous for China, a nation which desperately needs peace and stability to develop its trade and economy.
It seems that the one-week-old US strategic review should be reviewed again in order to correct its wrong and dangerous message.
The author, based in New York, is deputy editor of China Daily US edition. Email: chenweihua@chinadaily.com.cn
(China Daily 01/13/2012 page8)