Reclaiming moral ground key to nation
Updated: 2011-11-01 08:05
By Chen Weihua (China Daily)
| | | | | | | | | | | |
| --- | --- | --- | --- | --- | --- | --- | --- | --- | --- | --- |
|   | | Comments() | | Print | | Mail | | Large Medium  Small | 分享按钮 | 0 |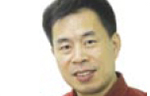 Chinese traveling abroad three decades ago were often amazed by how modern the outside world was - everything from skyscrapers and highways to cars and home appliances.
The picture today is totally different. China has become the world's manufacturing workshop, supplying home appliances and clothing to people all over the world. The skyline in Shanghai looks more futuristic than New York City and China's infrastructure such as airports and high-speed trains is now the envy of the world.
So it's not surprising that Chinese visiting New York these days no longer feel awed by its tall buildings and limousines. They actually complain about how old its subway, highways and airports are.
But what does attract their attention is the public civility displayed. They talk fondly of how New Yorkers hold open doors for the people behind them and how drivers yield to pedestrians. They are impressed by how polite and helpful people are, and they are shocked by how much people still trust each other.
Going to movies in New York, only one usher stands at the gate for a multiplex of between 15 and 20 screens. No one will stop you from watching several movies in a row, but you are not supposed to do so. The whole system is based on trust.
I doubt there is any multiplex in China that operates like this, simply because the kind of trust needed does not exist here.
Chinese people have been appalled by the aloofness shown by passersby toward a badly injured girl in Foshan, Guangdong province. Two-year-old Yue Yue was run over twice while 18 passersby chose to turn a blind eye. The disturbing video of the scene has been played time and again on TV, triggering a debate of what's wrong with the Chinese nation.
People who refuse to offer helping hands contend that too many people have been blackmailed over the years after going to the aid of elderly people who have had a fall. In one well-known case four years ago, Peng Yu, a young man in Nanjing, Jiangsu province, was found responsible by the local Gulou district court of injuring a 66-year-old woman. Peng, seeing the woman lying hurt after a fall, rushed her to a nearby hospital. However, when the woman insisted that Peng was the one who knocked her down and sued him, the court, without any evidence, ruled that Peng was liable, as common sense suggested only the person who had injured the victim would behave in such a way.
Sadly, that is indeed the common sense of our society today, regardless of how tragic, pitiful and absurd it is.
I don't know how soon people's anger over the death of Yue Yue will fade as it has in the past after similar cases. The question is really how much longer can we as a nation afford to keep retreating from the moral ground.
Various surveys in the past weeks have shown that the majority of the people polled believe our morals have suffered a major setback in the past decade. While our ability to build infrastructure, boost manufacturing capacity and create an economic miracle continue to amaze the world, we are taking one blow after the other for our abdication of the moral high ground.
According to a popular saying, it takes three generations to make a gentleman, so the challenge of reclaiming our lost moral ground will be harder than tackling the income gap and sending people to the moon.
But that is no excuse for inaction. Because if we do keep giving in, as we have in the past, we will run the risk of losing all that is necessary to hold the nation together.
The author, based in New York, is deputy editor of China Daily US edition. Email: chenweihua@chinadaily.com.cn
(China Daily 11/01/2011 page8)