China bashing is bad campaign politics
Updated: 2011-10-21 08:05
By Chen Weihua (China Daily)
| | | | | | | | | | | |
| --- | --- | --- | --- | --- | --- | --- | --- | --- | --- | --- |
|   | | Comments() | | Print | | Mail | | Large Medium  Small | 分享按钮 | 0 |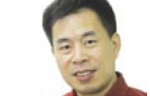 Just a few months ago, it was Donald Trump screaming on TV screens every night accusing China of ripping off the United States.
The billionaire many thought would join the presidential race then had only two issues: China and US President Barack Obama's birth certificate. It was a sigh of relief when he finally opted not to run, although polls at one time suggested he was a leading Republican candidate.
However, it is wishful thinking to believe the China bashing is over. Mitt Romney, the former Massachusetts governor and Rick Santorum, a former senator from Pennsylvania, launched an aggressive blame game on China in the past week.
"If I am fortunate enough to be elected president, I will work to fundamentally alter our economic relationship with China... I will begin on Day One by designating China as the currency manipulator it is," wrote Romney in an op-ed piece in the Washington Post, using words like "cheat" and "steal" to describe China.
Santorum was even more ferocious. "I want to go to war with China," he declared, without specifying what type of war.
Clearly some GOP candidates believe they can cash in on the broad American public mistrust toward China and that China bashing will bring them more votes given the huge frustration in the US with high unemployment, the huge national debt and the fiscal deficit.
Finding a scapegoat like China is an easy way to divert attention from the real issues and possible solutions - which many candidates obviously don't have.
Unfortunately, Jon Huntsman, the only China expert among the GOP candidates, has been mostly ignored.
Huntsman, former Utah governor and US ambassador to China, said he does not subscribe to the Donald Trump or the Mitt Romney school of international trade. "I don't want to find ourselves in a trade war. With respect to China, if you start slapping penalties on them... you're going to get the same thing in return," he said during the debate.
While Huntsman believes consultation and international law are better solutions, Romney and Santorum have pointed to a path of confrontation. They seem to believe blaming and confronting China is the panacea to all the US' woes.
Although some Chinese still debate the huge concessions China gave to foreign investors, especially after its accession to the WTO a decade ago, the majority of the Chinese population believe in win-win policies for international trade, even if it means more wins for foreign investors and other nations and smaller wins for China.
The latest figures show that three quarters of the top 200 China-based import-export firms are foreign owned. Clearly China-US trade benefits US consumers and US corporations more than it does Chinese consumers and companies. People like Romney who spent a major part of their career on Wall Street should be fully aware of the basic economics of comparative advantages.
And as more American multinationals move their production facilities to less costly China, selling their products on the Chinese market and back to the US, the bilateral trade deficits are set to grow.
The same absurdity can be found when US politicians blame Chinese consumers for saving too much, and not spending enough, while totally ignoring the problem of Americans spending way too much and saving way too little. The folly of blaming China for lending too much money to the US is also self-evident.
Like Bill Clinton and George W. Bush who talked tough on China during their campaigns but soon became rational after becoming president, Romney and Santorum's anti-China rhetoric may also be aimed at securing votes.
Yet this is a dangerous bet at such a critical time. It will distract Americans from the serious issues facing their country, such as jobs, taxes, debts and the huge wealth gap.
China bashing is bad campaign politics. It is bad for the important relationship between the two largest economies in the world. It is bad for China and it is bad for the United States.
The author, based in New York, is deputy editor of China Daily USA. E-mail: chenweihua@chinadaily.com.cn
(China Daily 10/21/2011 page8)