Tyranny of the majority rampant online
Updated: 2011-08-22 07:39
By Xu Xiaomin (China Daily)
| | | | | | | | | | | |
| --- | --- | --- | --- | --- | --- | --- | --- | --- | --- | --- |
|   | | Comments() | | Print | | Mail | | Large Medium  Small | 分享按钮 | 0 |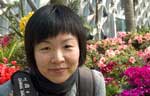 Shenzhen's transport police recently declared a policeman a "star" member of staff, after he continued to serve in his post even after losing his newborn son. Sun Zheng, whose son was just 68 days old, died in an accident on the day of the opening ceremonies of the Shenzhen Universiade in Guangdong province. He didn't miss a beat and continued working in the position as planned, reports said.
After a netizen revealed news of his award, Internet users were harsh in their condemnation, claiming Sun had sacrificed his son for his career and was not qualified to be a father or even a human being.
Even though Sun's wife said via her micro blog that he was the best husband and father in the world, it didn't stop the tide of criticism.
I feel deeply sorry for this man.
I'm not saying that he should have received the award. It's traditional in China for individuals to make sacrifices for a group or the country and this idea remains to be questioned. What annoys me is the netizens who poured outrage on the father instead of showing him compassion.
Why are so many people so quick to claim the moral high ground and set themselves up as judges? Whether the father accompanied his son until the last moment or not, it is a personal affair, no one broke the law.
The majority is not always correct or fair. The treatment of Sun is a case in point. It is the "tyranny of the majority".
And you don't need to look far to find other examples. The micro-blogger Baby Guo Meimei sparked public outrage when she flaunted her wealth online in June, while claiming to work for the Red Cross Society of China. Since then netizens have been obsessed with her private life, and micro-bloggers keep posting updates of her whereabouts. Any voices speaking out against such "public opinion" are relentlessly criticized or assaulted. In the micro blog world, people seem to see issues as black or white.
Micro blogs have been a growing trend in China in the last few years. The total number of micro blog users in China is 230 million, according to China's first micro blog conference in May. Micro blogs have become a channel for ordinary people to express their opinions, which was previously the preserve of elites and the media.
The positive side of this has been praised enough and I don't want to repeat it. But we also need to examine the downside: Self-proclaimed online arbiters of what is right and wrong form another type of despotic rule running roughshod over opinions that don't match their own. Without knowing enough details and without any serious thought, they pronounce their judgments as the opinion of the "majority".
We should question this expression of personal opinion and the prevalence of group assaults. What we need is real, independent critical thinking instead of an Internet mob.
I have no idea how to change the situation but I do hope it happens.
The author is director of the China Daily Shanghai News Center.
(China Daily 08/22/2011 page8)