Backpack makes a good impression
Updated: 2011-08-17 08:19
By Chen Weihua (China Daily)
| | | | | | | | | | | |
| --- | --- | --- | --- | --- | --- | --- | --- | --- | --- | --- |
|   | | Comments() | | Print | | Mail | | Large Medium  Small | 分享按钮 | 0 |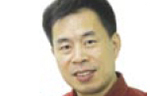 Judging from the comments of Chinese netizens the most impressive thing about Gary Locke, the new US ambassador to China, was not that he assured China on Sunday that its trillion dollar assets are safe, nor the fact he became the first ethnic Chinese governor of a US state in 1997 or the US secretary of commerce in 2009, it was simply that he and his family walked out of Beijing Capital International Airport on Friday night carrying their own bags.
Then finding that the Cadillac sedan waiting outside the terminal only had seats for him and his wife, Locke and his family opted to use a nondescript vehicle, which I guess, was originally intended for other staff.
To many Americans, there was probably nothing unusual about this. But to most Chinese people, the scene was so unusual it almost defied belief.
How could someone who holds the rank of an ambassador to a big country not have someone to carry his luggage, and not use a chauffeured limousine. In China even a township chief, which is not really that high up in the hierarchy, will have a chauffeur and a secretary to carry his bag.
Watching this episode, many Chinese people might start to wonder if the people at the US embassy in Beijing in charge of arranging Locke's reception would keep their jobs.
I am sure they did given another photo of Locke that was circulated by netizens. It features Locke, with the same backpack he was carrying at the airport, apparently trying to buy a cup of Starbucks coffee with a coupon at the Seattle airport. When the coupon wasn't accepted, he paid with his credit card.
"Why was there no one to buy a coffee for the boss?" many Chinese netizens asked.
A similar question was asked 20 months ago when visiting US President Barack Obama landed at Shanghai's Pudong International Airport. He walked out of Air Force One, holding an umbrella against the rain.
Many Chinese people refused to believe it was Obama since they thought a president would never hold an umbrella himself.
To many Americans such behavior shows their politicians are just being practical.
"They don't want to be seen as acting like aristocrats, by having someone else hold their umbrella or carrying their bags," one of my American colleagues said.
Unlike Americans, many Chinese officials and company executives, however low they are in the system, still prefer to be addressed by their titles, not their names. Chinese local government officials often look more powerful than their American counterparts as they accompanied by an entourage of assistants. Some American officials admit that it is simply not in their power to offer their Chinese guests the same level of hospitality they are treated to in China.
Perhaps it is time for Chinese dignitaries to follow the example of humble Locke.
The author is deputy editor of China Daily US edition. Email: chenweihua@chinadaily.com.cn
(China Daily 08/17/2011 page8)