| | | |
| --- | --- | --- |
| |   | |
Since June, 24 schools in Daxing, Chaoyang and Haidian districts in the Chinese capital Beijing have been shut down. With the new semester just days away, some 14,000 children across the city are struggling to find a classroom to take them in.
While education authorities have pointed to a lack of permits and the unreliable safety standards of school buildings as reasons for closure. which have indeed been plaguing most of these schools, the move, nevertheless, has sparked fresh concern over discrimination against children of migrant workers.
Under China's household registration (or Hukou) system, migrant workers in effect remain registered in their home towns even if they work and live in a city. Without a "city" Hukou, they, as well as their children, do not have access to some state-subsidised services, like health and education, in the city.
Meanwhile, the China Youth Development Foundation's announcement that it is aiming to raise 1.5 billion yuan ($235 million) to build 1,000 schools in Africa has also left many Chinese netizens bemused. They are questioning whether the investment is necessary when "we still have children without schools".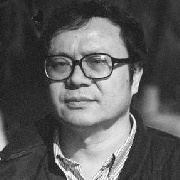 @Yujianrong
Professor at the Rural Development Institute, Chinese Academy of Social Sciences 
Without making sure they could still receive decent schooling, it is a blatant infringement on the equal rights to education in the name of administration for the Beijing Municipal Education Commission to shut down the schools for migrant children. In fact, the very existence of these schools serves as a form of nongovernmental self-help in the wake of governmental indifference to migrant children's education. Now the authorities are not only unwilling to act, but actually crack down on the public effort to safeguard their own rights: what they lack are not just morals.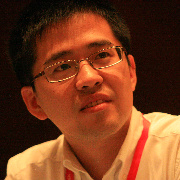 @Fuweigang
Researcher at the Shanghai Institute of Finance & Law
China Youth Development Foundation is appealing for donations now and it hopes to launch the African version of Hope Project. Support or oppose? It's quite hard for me to decide. On the one hand, so many children at home cannot go to school - Beijing is even said to be expelling migrant workers' children, but on the other hand, every institution has its own functions. If it's willing to help African children, that's nothing wrong.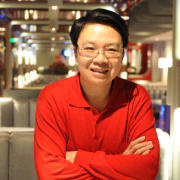 @Liguangping
Songwriter
This is really a land of magic. On the one hand, the private schools for migrant workers' children are being torn down, but at the same time, we are planning to spend 1.5 billion yuan to set up "Hope Schools" in Africa. There are still so many children in the mountainous regions in Guizhou province, Guangxi Zhuang autonomous region, Xinjiang Uygur autonomous region and Yunnan province, who cannot afford their education or even meals, so can we consider them first? Can we just take 10 percent out of this "China-Africa Hope Project" and give it to them?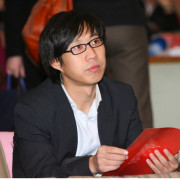 @Zhongqingbaocaolin
Commentator at China Youth Daily
Beijing has shut down some 30 private schools for migrant children. In contrast, nearly all the officials' offspring have access to top quality kindergartens, primary and middle schools. They probably will never understand the predicament of the migrant workers' children after their schools were closed. It's interesting to note: why are all the affordable and accessible schools for migrant workers' children illegal? Why are all the legal ones unaffordable and inaccessible? "Every time you stop a school, you will have to build a jail".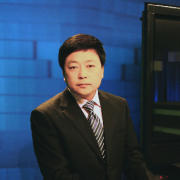 @Wangzhian
Special commentator for China Central Television (CCTV).
To some extent, the requirements of "the five key government-issued documents", including household registration, employment licenses, temporary residence permits, on the part of migrant workers' children can effectively regulate their schooling. The problem is that these self-employed parents cannot get the employment licenses. How about replacing them with tax payment certificates? As long as the parents are doing business honestly their children can lawfully attend a public school. On this basis, it is somehow reasonable to close the schools.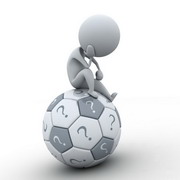 @Xiaonvliuxu
Sina Weibo user
I can barely understand why the schools should be shut down. Psychological barriers are already there between those migrant children and their urban peers. Even though they may finally be arranged to attend an urban school, their ingrained sense of inferiority cannot be removed, not to mention the burden of tuition fees. Some time ago, I headed to a school for migrant children for an interview, and I am deeply impressed by the children there, all of whom are very sensible and clever. I hope that the society can give them an equal chance of education! 

| | | |
| --- | --- | --- |
|   |   | |
During the past week, education authorities in all three districts of Beijing have pledged that no child will be left without a school because of the closings.
Although parents were excited about the prospect of their children going to public schools with better accommodations and more experienced teachers, there are concerns about whether the equal treatment will last.
On top of that, as the public schools are only promising to accept children from closed schools, education options still remain hard to find for parents with children yet to enter primary school.
Data from the Beijing Bureau of Statistics show that the capital's population reached 19.61 million on Nov 1 last year, a 44.5 percent increase from 2000. Included in that figure are 249,000 youngsters aged 6 to 14 who do not have permanent residency, 28 percent of the total and a 19.1 percent rise from 2000.
Weibo Buzz ISSUE NO. 0001:War of Words on Gay Rights
Weibo Buzz ISSUE NO. 0002:Guomeimei and the Red Cross Scandal
Weibo Buzz ISSUE NO. 0003:China Ready for 1st Aircraft Carrier
Weibo Buzz ISSUE NO. 0004:London in Riots