Wudang wine makes list of geographical indication products
( chinadaily.com.cn )
Updated: 2015-01-19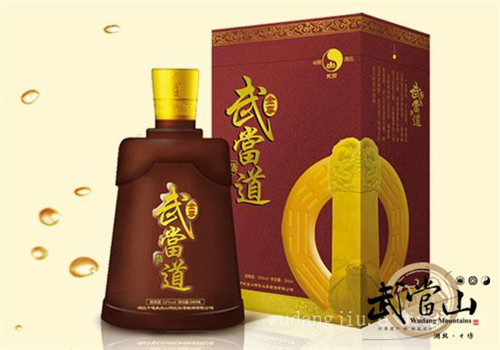 Wudang wine of the Wudang Mountains in Shiyan, Hubei province, makes a list of geographical indication products on Jan 11, 2015. [Photo/wudangshan.gov.cn]
Wudang wine of the Wudang Mountains in Shiyan, Hubei province, made a list of geographical indication products on Jan 11, according to the Hubei Bureau of Quality and Technical Supervision.
Thanks to the good geographical advantages and long brewing history, Wudang wine is popular in China and has won several prizes.
Geographical indication products are products named after a geographical name. They are popular among local residents thanks to their high quality and local features. The honor of geographical indication products can promote the development of wine enterprises and integration of the industrial chain.
Contributed by Wang Liang and Jiang Yuanbo from Wudang Mountains Tourism Bureau