Taiwan Gourmet Festival opens on Wudang Mountains
By Zhang Qiong and Li Li ( wudangshan.gov.cn )
Updated: 2014-07-16
Wudang Mountains will be holding its first Cross-straits Gourmet Festival, with a theme of "Cultural Wudang, Fine Taiwanese Food", on Yinjie Square, on July 18, with 40 stores from Taiwan bringing their most famous food, such as small sausage in large sausage, oyster omelet, steak, and sliced meat with almonds.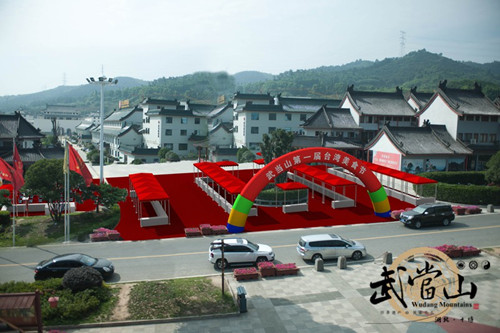 Yinjie Square, Wudang Mountains, site of the Taiwan Gourmet Festival, taking place on July 18.[Photo/wudangshan.gov.cn]
The purpose of the festival is to promote traditional Chinese cuisine and cross-straits trade and cultural exchanges and to give visitors a feast of snacks from Taiwan and the Chinese mainland. In addition to the delicious food, there will be a lucky draw and the opportunity to win exciting prizes from Taiwan or tickets to Wudang Mountains.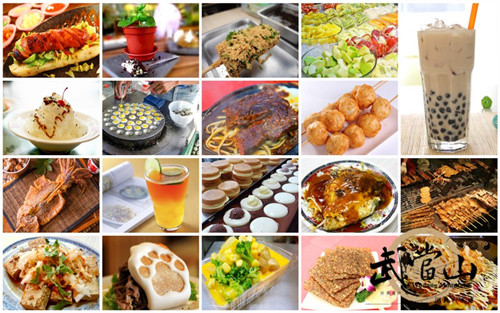 A variety of different Taiwanese delicacies [Photo/wudangshan.gov.cn]
All of the Taiwanese food is expected to be absolutely authentic, with all the ingredients shipped from Taiwan and cooked by Taiwan people. The festival is getting support from the Wudang Mountains tourist bureau to give the people of Wudang a better picture of Taiwanese life, culture, and food, and to increase Cross-straits cultural exchange.