CCTV shoots kung fu at Wudang Mountains
By Le Qin ( chinadaily.com.cn )
Updated: 2014-04-02
CCTV-9, the documentary channel of China Central Television, completed a five-day on-location shooting of Wudang martial arts at Wudang Mountains in Shiyan city, Hubei province, on March 22, wudangshan.gov.cn reported.
The crew invited the 14th generation of inheritors of Zhang Sanfeng sect to present various Wudang kung fu, such asTaijiquan, Bagua Palm and Xuanmen Sword Play.
Zhang Sanfeng was a legendary Chinese Taoist priest who founded the Wudang sect. Its martial arts revolve around the concept of tai chi. The kung fu masters also focus on the use of "soft and gentle" techniques to overcome opponents who rely on brute strength and force.
The CCTV series of Wudang kung fu is a large-scale and high-definition documentary of Chinese martial arts, which is also one of the key documentary projects of CCTV this year.
The series will finish production by the end of the year and will be broadcast on CCTV-1, CCTV-9 (both domestic and international editions) around next Spring Festival, said Tian Qixin, director of the kung fu documentary film.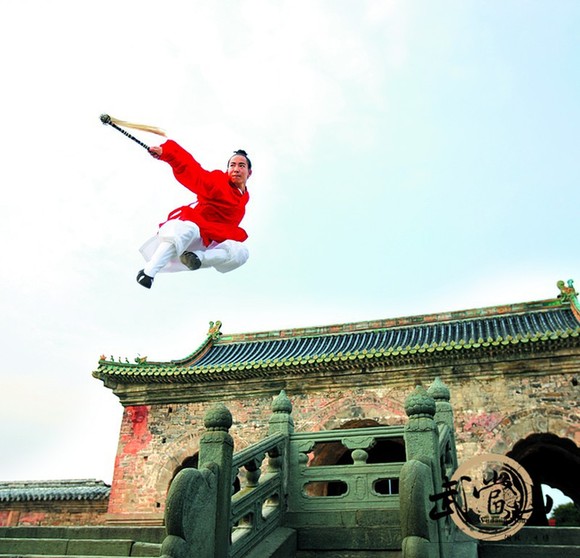 The crew invites the 14th generation of inheritors of Zhang Sanfeng sect to present various Wudang kung fu. [Photo/wudangshan.gov.cn]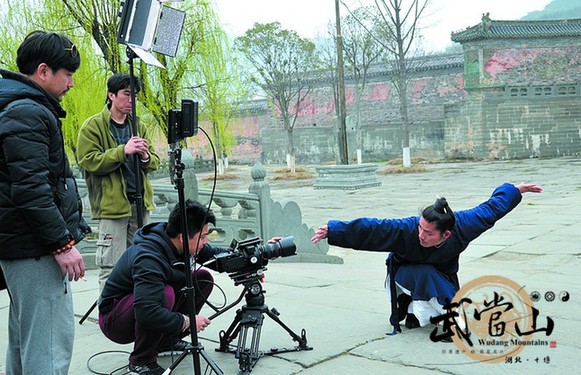 A CCTV crew shoots Wudang kung fu at Wudang Mountains on March 22. [Photo/wudangshan.gov.cn]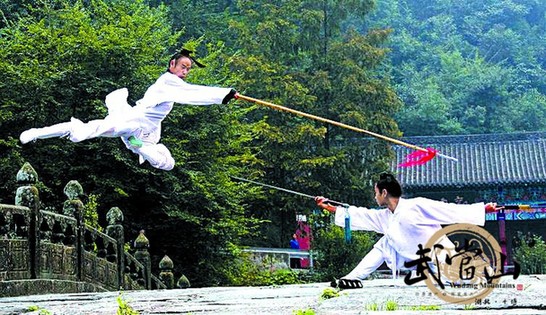 Two Taoist priests perform Wudang kung fu. [Photo/wudangshan.gov.cn]
Edited by Nelly Min