Prayer assembly for missing Malaysia Airlines jetliner
By Le Qin ( chinadaily.com.cn )
Updated: 2014-03-18
With the ongoing search for the Malaysia Airlines jetliner with 239 passengers, a prayer assembly was held in the Zixiao Palace of Wudang Mountains in Shiyan city, Central China's Hubei province, on March 16, wudangshan.gov.cn reported.
Taoist priests, pilgrims and some tourists attended the assembly and prayed for passengers on missing flight MH370. The priests chanted and tourists wrote blessings for those people on the flight and their families members.
In addition, all the priests in Wudang Mountains called for the Taoist organizations in various places in China to hold prayer assemblies, expressing their concern and support for the passengers in the unique Taoist way.
Zhang Li, a tourist from Beijing, said that she wrote "Come back home, we love you. We are waiting for you and hope you are fine." She is among over 500 tourists who wrote blessing messages in Zixiao Palace.
Liu Zhijie, a Taoist priest from Wudang Mountains, said he is sad for the missing jetliner, especially for the more than 100 Chinese passengers on the flight. There is no boundary for love and pray, even though several possibilities have been denied, they also hope that a miracle will happen, Liu added.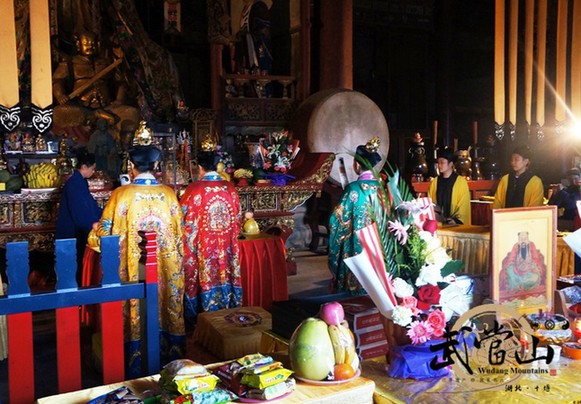 A prayer assembly is held in the Zixiao Palace of Wudang Mountains in Shiyan city, Central China's Hubei province, on March 16 to pray for the passengers on the missing Malaysia Airlines jetliner. [Photo/wudangshan.gov.cn]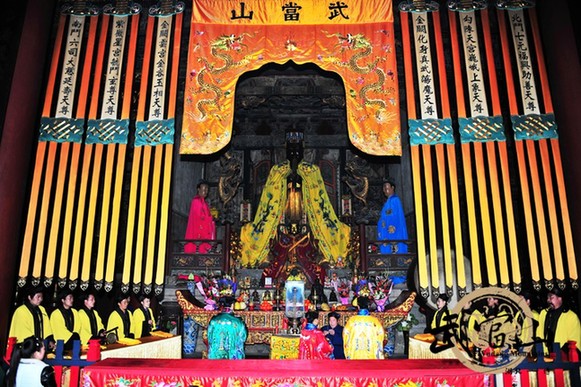 Taoist priests, pilgrims and tourists attend the assembly and express their concern and support for the passengers and their family members. [Photo/wudangshan.gov.cn]
Edited by Brian Salter