Kung fu masters teach in Moscow
( chinadaily.com.cn )
Updated: 2014-03-11
Two Chinese coaches were sent to teach Wudang kung fu in Moscow on March 1, wudangshan.gov.cn reported on March 5.
The Chinese culture center in Moscow held an opening ceremony for the two-month kung fu class on March 3. Zhang Zhonghua, cultural counselor from the Chinese embassy in Russia and director of the Chinese culture center, attended the opening ceremony.
The culture center was officially set up in Russia by the Chinese government and is also the first multifunctional culture center set up in the Commonwealth of the Independent States.
Aimed at spreading traditional Chinese culture in Russia, the culture center plans to hold five two-month sessions of Wudang kung fu training classes.
The first session was so popular that the two classes are full. The Wudang kung fu training classes are also a part of the 2014 Russia-China Culture Year organized by the Hubei Provincial People's Government.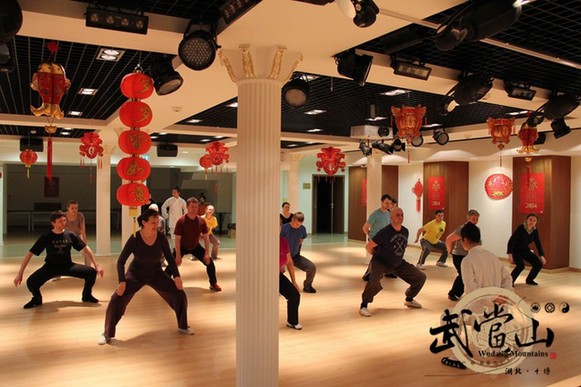 Russian students follow a coach from Wudang Mountains to practice Chinese kung fu. [Photo/wudangshan.gov.cn]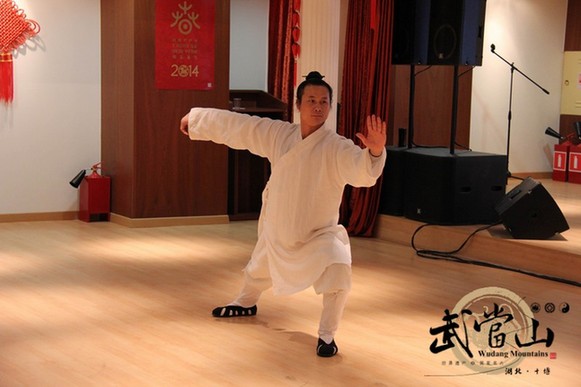 A kung fu coach from Wudang Mountains teaches Tai Chi at the Chinese cultural center in Moscow. [Photo/wudangshan.gov.cn]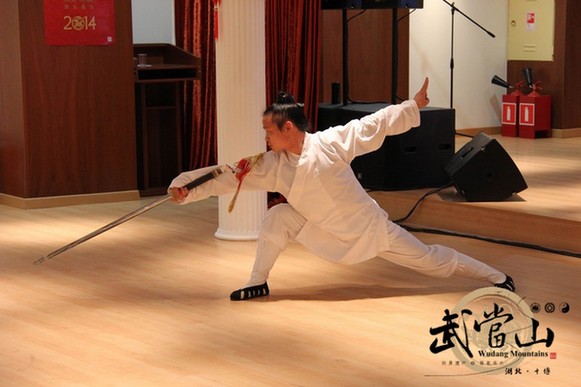 A kung fu coach teaches Wudang swordsmanship at the Chinese cultural center in Moscow. [Photo/wudangshan.gov.cn]
Edited by Nelly Min and Le Qin