Hubei holds tourism promotional event in India
By Le Qin ( chinadaily.com.cn )
Updated: 2013-12-06
About 40 representatives from the Hubei Provincial Tourism Bureau, China National Tourism Administration office in New Delhi and the Travel Agent's Association of India (TAAI), took part in a forum with a theme relating to travelling on the longest high-speed railway line to appreciate picturesque Hubei, in New Delhi, capital of India, on Dec, 3, wudangshan.gov.cn reported.
Qian Yuankun, director of the provincial tourism bureau, gave a presentation about well-known tourist attractions in Hubei, including the Yangtze River Three Gorges, Shennongjia scenic spot and Wudang Mountains. He said that he hopes China and India would increase their cooperation in the tourism sector and also create new tourist itineraries.
Subhash Goyal, chairman of the TAAI, said that he hopes tourism cooperation between the two countries would improve at a steady pace and that services could be improved, and he called for a more convenient visa application procedure for citizens of India who aim to travel to China.
Participants also discussed how to further promote Hubei's tourism products, and reached a preliminary intention for Indian travel groups to visit the province in 2014.
A total of 567,400 Indian tourists visited China in the first ten months of the year, a year-on-year increase of 12.5 percent, and delegations of provinces such as Hunan, Sichuan, Shaanxi and Henan travelled to India to increase awareness of their provinces as tourist destinations.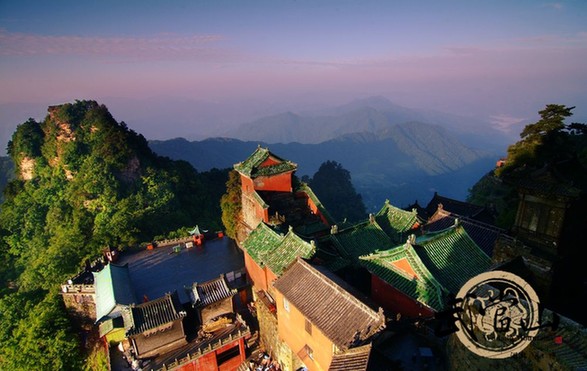 Scenery of picturesque Wudang Moutains in Hubei province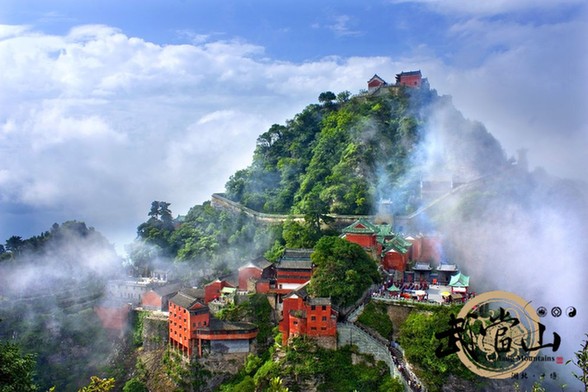 Scenery of picturesque Wudang Moutains in Hubei province
Edited by Niva Whyman and Chen Zhilin