Experts inspect Wudang's protection of cultural relics
By Le Qin ( chinadaily.com.cn )
Updated: 2013-11-08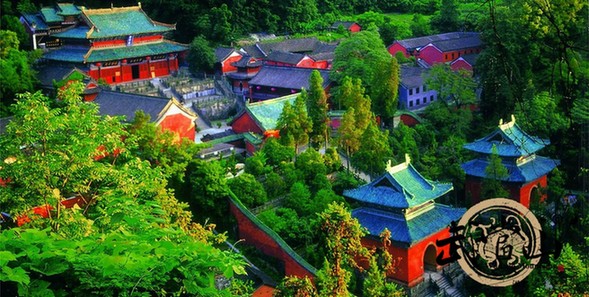 The ancient architectural complex at Wudang Mountains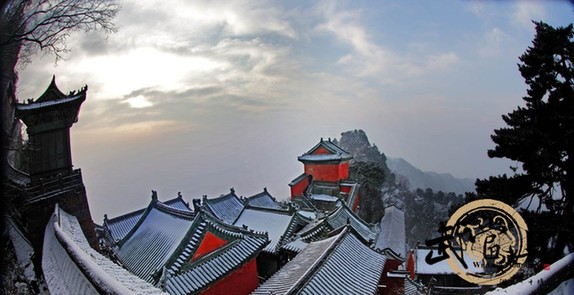 The ancient architectural complex at Wudang Mountains
A group of experts led by Tong Mingkang, deputy director of the State Administration of Cultural Heritage, visited Wudang Mountains in Shiyan city, Hubei province, from Oct 31 to Nov 2, focusing on efforts to protect cultural relics at the scenic area, wudangshan.gov.cn reported.
The delegation visited some scenic spots in the Wudang Mountains region, including Yuzhen Palace, Yuxu Palace, Wudang Museum, the Golden Hall, Zixiao Palace and Wudang Planning Museum, and officials at each location gave them details about their efforts to preserve cultural relics.
Tong said that officials at Wudang Mountains had achieved a high standard concerning the protection of the local relics, and he also said that he hopes the living conditions of the Taoist priests would be further improved.
The delegation hosted a forum on Nov 2, and Li Faping, director of the Wudang Mountains management committee, gave a presentation about the project concerning the protection of Yuzhen Palace and also about various measures to protect the ancient architectural complex at Wudang.
Li said that the cultural relics bureau and immigration bureau of Hubei province, the Shiyan government and Wudang Mountains management committee had created a special team to push forward the renovation of Yuzhen Palace. He also said that the local authorities are focusing on using all available resources to preserve the relics of historical and artistic value.
People in China sometimes say that the country has the Forbidden City in the north, and Wudang Mountains in the south, and Tong said that these two tourist attractions are listed as world cultural heritages, and they are examples of successful protection of cultural relics.
Tong also said that Wudang needs to strike a balance between protection of heritage and tourism development, which would achieve the best results.
Edited by Niva Whyman