Wudang offers excellent services for visitors
( chinadaily.com.cn )
Updated: 2013-10-12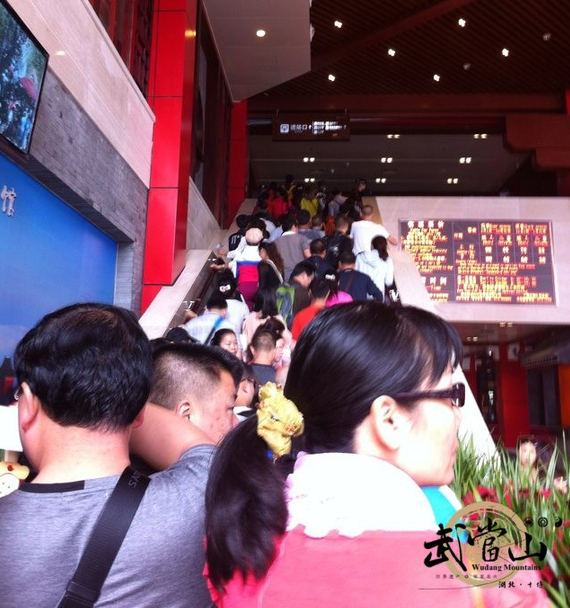 Many visitors queue up to take the Qiongtai cable car during the National Day holiday.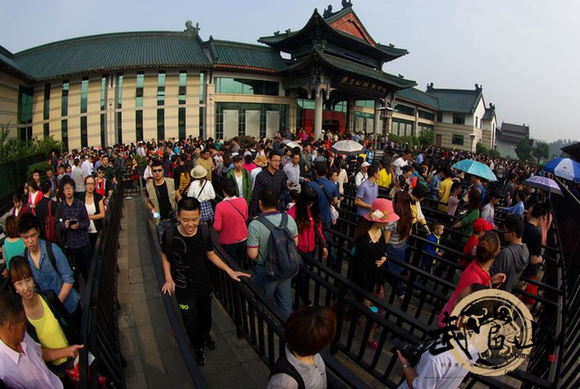 Tourists line up to enter Wudang Mountain Scenic Area during the National Day holiday.
The Wudang Mountain Scenic Area received a total of 21,500 visitors from Oct 1 to 6, China's National Day holiday, marking a year on year rise of 9.14 percent, wudangshan.gov.cn reported.
The scenic area's management implemented measures to offer improved services for the visitors, including updating its security, traffic and information systems, and these measures were all widely seen as contributing to a more professional ambience.
During the National Day holiday, the area's six service centers, vehicle coordination center, complaints and enquiries center, first-aid center, tour guidance center and water supply center, were all free of charge and reportedly performed their duties in an exemplary manner. In addition, the youth volunteers received very positive feedback.
Edited by Niva Whyman and Le Qin