Wulong cable car construction progresses smoothly
By Le Qin ( chinadaily.com.cn )
Updated: 2013-08-28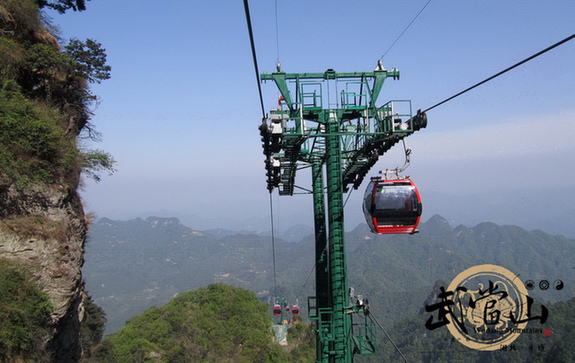 The Wulong cable car in Wudang Mountains
The construction of the Wulong cable car in Wudang Mountains, a key project of the area which began in July, is set to connect the scenic spots of Nanyan and Wulong, and it is scheduled to open to the public in October next year, wudangshan.gov.cn reported.
The 3,630-meter long cable car system, with an investment of 200 million yuan ($32.68 million), will have a capacity of eight people and will reach a maximum speed of six meters per second.
Fei Xijun, a construction manager, said that a 3.5-meter corridor to transport building materials was under construction and it was scheduled to be finished within 45 days.
The upper station is situated at an altitude of 992.5 meters and the lower station is at 605 meters.
Edited by Niva Whyman