Taoism vegetarian cuisine
By Le Qin ( chinadaily.com.cn )
Updated: 2013-08-07
Though many people have read about Wudang Mountains in Kungfu novels, visitors to the area are unlikely to meet any of the heroes and swordsmen depicted in such novels. Luckily, tourists can enjoy the natural beauty and also taste Taoist vegetarian dishes.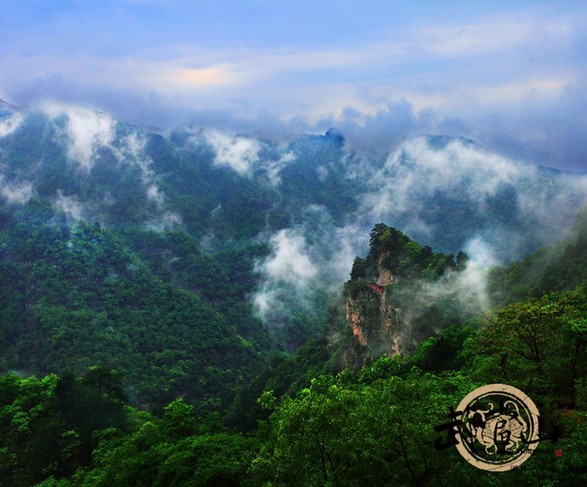 Wudang Mountains in Shiyan, Central China's Hubei province
Mi Fu, a painter in the Northern Song Dynasty (960-1127), called Wudang the First Mountain, and the area boasts 72 peaks and 36 cliffs, with Tianzhu Peak reaching the highest altitude.
Most of the ancient buildings in Wudang Mountains were built during the reign of Emperor Yongle of the Ming Dynasty (1403-1424), and they have great artistic merit.
During the summer, visitors to Wudang Mountains can also enjoy fresh air in the forest and relatively cool temperatures.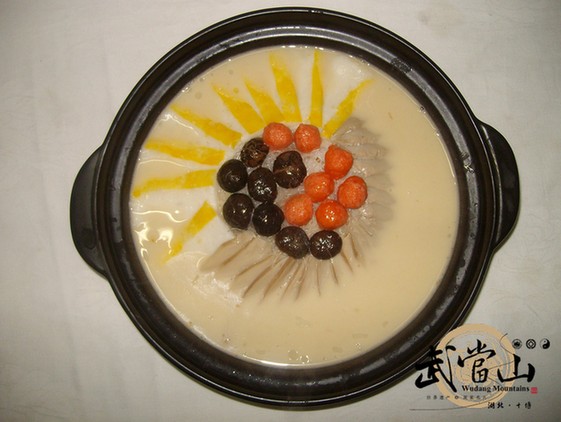 Taoism vegetarian cuisine - a highlight of a visit to Wudang
Visitors should also take the opportunity to taste the vegetarian cuisine, which mainly consists of natural ingredients that grow in the mountains without chemical fertilizers, such as dried bamboo shoots, walnuts, chestnuts, kiwi fruits, edible tree fungus and dried mushrooms, as well as other nutritious ingredients such as frozen tofu.
These vegetarian dishes are formed to resemble fish, beef and pork, and this is a unique feature of this cuisine.
Wudang Mountains also offer the chance to taste the traditional cuisines of Hubei and Sichuan.
Edited by Niva Whyman