Travelers hit Wudang during May Day holiday
( chinadaily.com.cn )
Updated: 2013-05-08
The Wudang Mountains, a scenic spot in Hubei province, embraced many tourists on April 30, the second day of the May Day holiday. As of 3 pm that day, it had received 35,587 visitors and generated an income of 23.56 million yuan ($3.83 million), a year-on-year increase of 18.67 percent and 18.04 percent, respectively.
As the weather improved on the second day, the area received more visitors, including almost 8,000 self-driving tourist groups, both from Hubei province and other nearby provinces such as Henan, Shaanxi, Hunan and Gansu. Students and young families made up most of the visitors.
To ease over-crowding in the area, the Wudang Mountains' managing departments, along with the police force, worked in synergy to ensure security and order. A time division mechanism was adopted in popular areas and in ticket sales. LED bulletin boards showing traffic information were used to channel the crowds.
Less popular areas like the visitor's center and Xiaoyao Valley hosted Wudang kung fu performances free of charge. Yuxu Palace and the Wudang museum presented fascinating cultural activities, easing overall pressure in the scenic spot and keeping the place in order.
The Wudang Mountains area operated in a smooth and safe manner during the holiday, without tourist complaints and emergencies.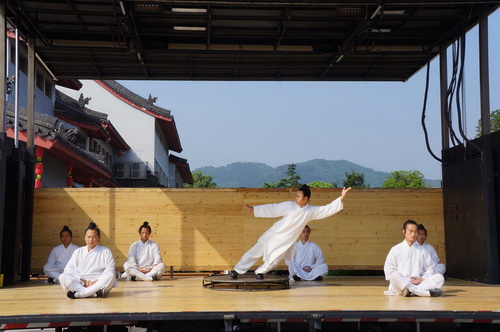 A fascinating Wudang kung fu performance takes place on stage. [Photo provided to China Daily]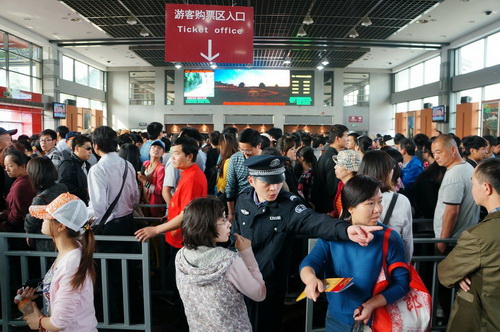 Crowds of tourists wait in line at a ticket hall. [Photo provided to China Daily]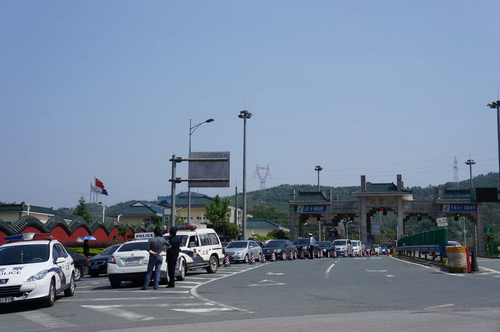 Cars are directed to a temporary parking lot one by one. [Photo provided to China Daily]