Largest pilgrim group comes to Wudang
( chinadaily.com.cn )
Updated: 2013-03-14
Staff workers from the Wudang Mountains were busy receiving the largest pilgrimage group this year in the wee hours of March 10. The group, coming from Tongxin Club in Lushan county, Henan province, consisted of 6,100 pilgrims.
The scenic zone opened earlier than usual thanks to the group's advanced notification. The group's buses entered the parking lot one by one at 1:00 am on March 10. It took two hours to park the roughly 200 vehicles together in the lot.
At 3:00 am, ticket administration workers began to explain the dos and don'ts to the groups. The buses began heading to the scenic zone at 4:00 am. It was not until 6:50 am that all 6,100 visitors reached the scenic zone safe and sound. With the help of staff from the cableway company, Wudang administration and Wudang Taoist Association, all the visitors got on the buses to head back to Henan province.
The Wudang Mountains scenic zone has adopted pertinent reception policies for pilgrims in 2013, attracting more pilgrims than last year.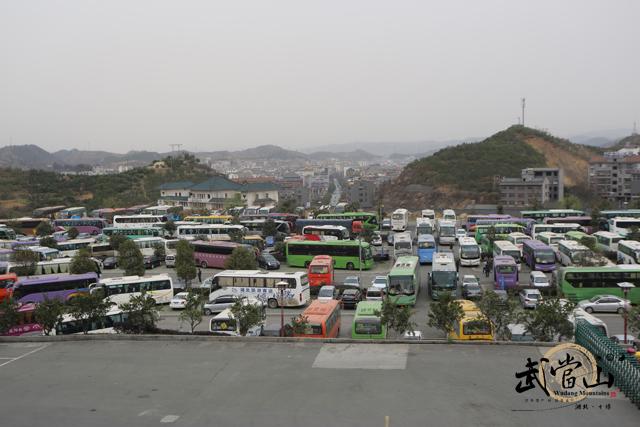 Largest pilgrim group comes to Wudang