Wudang Sanfeng School accepts new disciples
( chinadaily.com.cn )
Updated: 2013-03-08
Wudang Sanfeng School began accepting new apprentices on Feb 4, Beginning of Spring Day, in Sanfeng Clubhouse at the foot of the Wudang Mountains.
The Wudang Mountains, as the mecca of Taoism and cradle of taichi, is rich in culture. Its Sanfeng School has cultivated many masters over 600 years of history.
The practice of accepting new disciples by the Taoist priest Zhong Qingwei, also named Zhong Yunlong, the 14th heir of the Sanfeng School, is to spread the effects of Wudang martial arts and enrich its culture.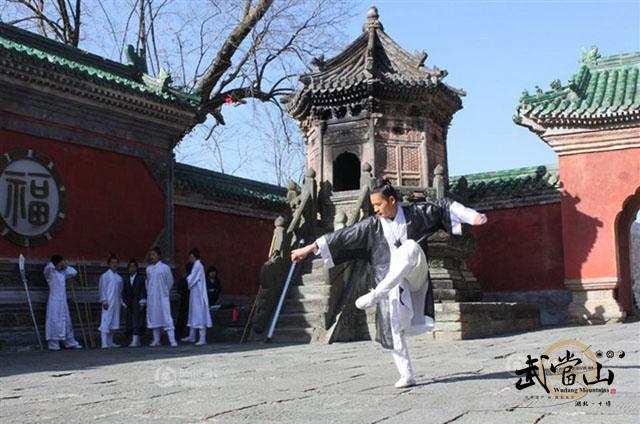 Wudang Sanfeng School accepts new disciples