Taichi Lake International Hotel
( chinadaily.com.cn )
Updated: 2013-01-16
Designed by the Central South Architectural Design Institute, the hotel is located in the south of the Ecological and Cultural Tourism Zone of Taichi Lake. It faces mountains in the north, east and west. The building area totals 14,635 square meters. Its total covered area is 48,135 sqaure meters.
Inside is a five-star hotel, a meeting center, a leisure chamber and six independent villas. It houses 292 standard rooms, 43 suites, 54 independent villa rooms and parking lots for 235 cars. Its landscape is composed of a plaza and hill. The hill has been kept in its natural state.
The top 10 engineering projects in 2012, celebrating 600 years of history mass construction in the Wudang Mountains.The Top 10 Projects of the Wudang Mountains, including The Restoration of the Yuxu Palace Main Hall, were completed in 2012. The projects were financed with over 1 billion yuan ($161 million).
In 1412, Emperor Yongle of the Ming Dynasty (1368 – 1644) launched two large projects characterized as "building the Forbidden City in the north and building Wudang in the south". Wudang welcomed another golden period of development in 2012, marking 600 years of construction and growth.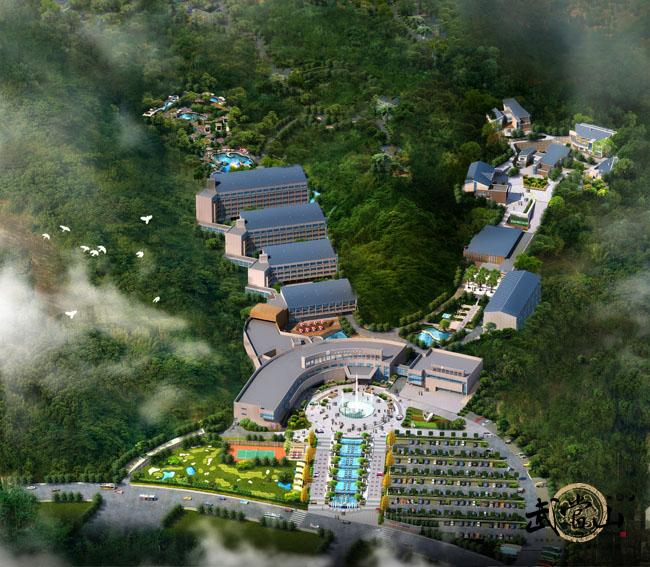 Taichi Lake International Hotel