Great leaps in every direction
By Chen Nan (China Daily) Updated: 2016-07-28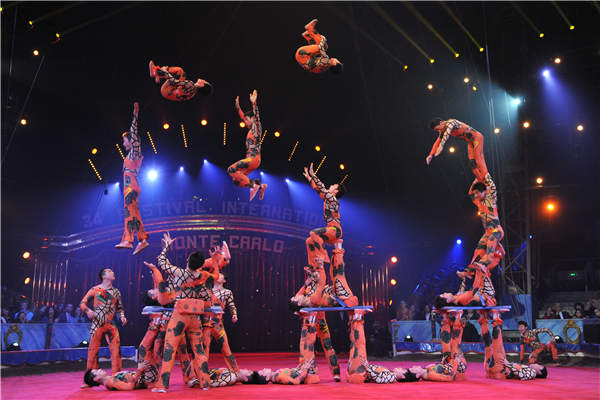 The Shandong Acrobatic Troupe has toured around the world and won three top Golden Clown awards at the International Circus Festival of Monte Carlo. Photos Provided To China Daily
A famous troupe from Shandong pulls out all the stops as performers create a show that excites a new audience, Chen Nan finds.
Over 10 years ago, Shandong Acrobatic Troupe, one of China's best, was in trouble. Like many traditional art forms of China, acrobatics faced losing audiences, especially the younger generation.
But during the last few years, people have been flocking back to the theaters. The troupe's director, Yao Jianguo, says more than 3,500 shows are held every year - not just domestically but worldwide.
"Acrobatics has to reinvent itself to be alive in the contemporary scene," says Yao, who was born in Jinan, Shandong province, and has been committed to the centuries-old art form since he was 10 years old.
For his troupe, one of the best ways to preserve this iconic part of China's national identity is to combine solid Chinese acrobatic skills with successful Western show formats, which have developed a proven fan base.
The troupe will stage a new production, titled China Goes Pop!, which blends Broadway-style music, dance, Chinese acrobatics and multimedia technology.
To produce the show, the troupe cooperated with China Arts and Entertainment Group, the first large-scale state-level arts and entertainment association founded in 2004 under China's Ministry of Culture, and Broadway Asia Company, whose productions include Andrew Lloyd Webber's The Sound of Music and DreamWorks' Madagascar Live.