Yan Zhiyong attends CEO Conference of BRF
Yan Zhiyong, chairman of POWERCHINA, attended the opening ceremony of the CEO Conference of the second Belt and Road Forum for International Cooperation (BRF) held in Beijing on April 25.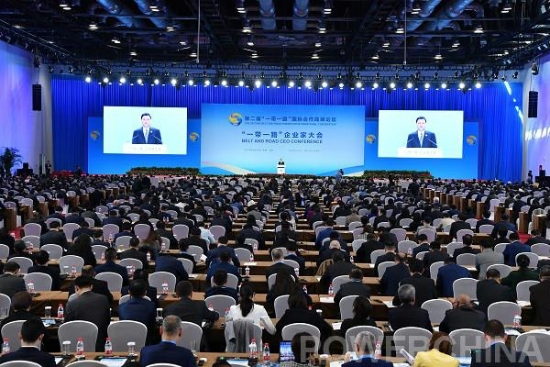 Yan Zhiyong, chairman of POWERCHINA attends the CEO Conference of BRF held in Beijing on April 25. [photo/POWERCHINA]
More than 850 representatives from government departments, business associations, enterprises, and relevant international organizations from more than 80 countries and regions attended the conference.
With BRF's theme of "Belt and Road Cooperation, Shaping a Brighter Shared Future," the conference has built a platform on communication and cooperation, as well as project signing for the industrial and commercial sectorsof various countries.
As a State-owned enterprise, POWERCHINA has six projects listed in the forum with a total value of $5.62 million, namely the Malacca complex project in Malaysia, the twin towers commercial complex project in Bangladesh, the Kayan River 1 hydropower station in Indonesia, the second phase expansion project of the Ogun-Guangdong Free Trade Zone in Nigeria, the Attaqa pumped storage power station in Egypt, and the Abu Dhabi Taweelah independent seawater desalination project in the United Arab Emirates.