POWERCHINA launches pole plant in South Sudan
An electric pole plant built by the Power Construction Corporation of China (POWERCHINA) was inaugurated in Juba, capital of South Sudan on April 16, paving the way for a local power supply network.
The plant is part of the Juba Power Distribution System Rehabilitation and Expansion Project (JPDSREP) signed between POWERCHINA and South Sudan in 2016 to upgrade the power supply system.
Some 13,350 poles will be produced by the plant for electricity distribution in Juba and other states, according to the Minister of Dams and Electricity, Dhieu Mathok.
"This factory will have a positive impact on the construction of the national power grid in South Sudan," he said at the inauguration ceremony.
South Sudanese vice president James Wani Igga spoke highly of POWERCHINA's involvement in the country's infrastructure construction, saying the JPDSREP will boost the economic development as well as the life quality of local residents.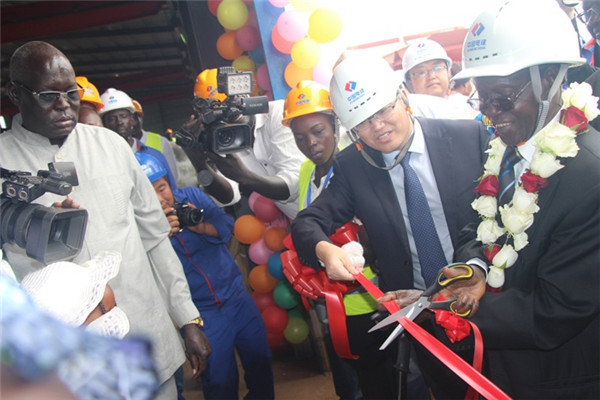 James Wani Igga (right), Vice President of South Sudan, cuts the ribbon at the launch ceremony of a POWERCHINA-backed poles plant in Juba on April 16. [Photo/POWERCHINA]
Igga added that the South Sudanese government will increase policy support for POWERCHINA to facilitate full implementation of the project.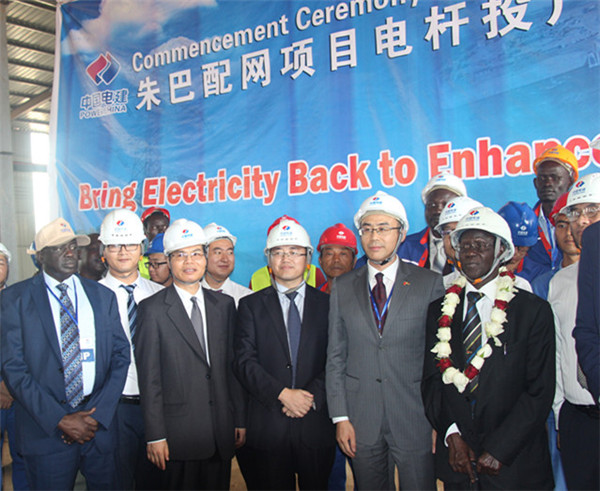 Officials from the South Sudanese government and POWERCHINA at the launch ceremony [Photo/POWERCHINA]