Visitors escape summer heat at Huitengxile Prairie
(chinadaily.com.cn)
Updated: 2017-07-07
As temperatures rise, China's northern prairies are proving an attractive place for people looking to escape the summer heat.
Huitengxile Prairie has an average altitude of over 2,000 meters and covers an area of more than 600 square kilometers. Hence it is cold in winter and cool in summer, with an average temperature of 18 C.
Its scenic area boasts green mountains and clear waters. From May through to September, Hutengxile is covered in beautiful flowers. Visitors can ride horses or camels, try archery, watch wrestling, taste local food, and take part in open-air singing and dancing.
With numerous flowers, cliffs and waterfalls, Huitengxile Prairie has not only the vast areas of grassland common in Inner Mongolia, but the also the varied scenery of southern China.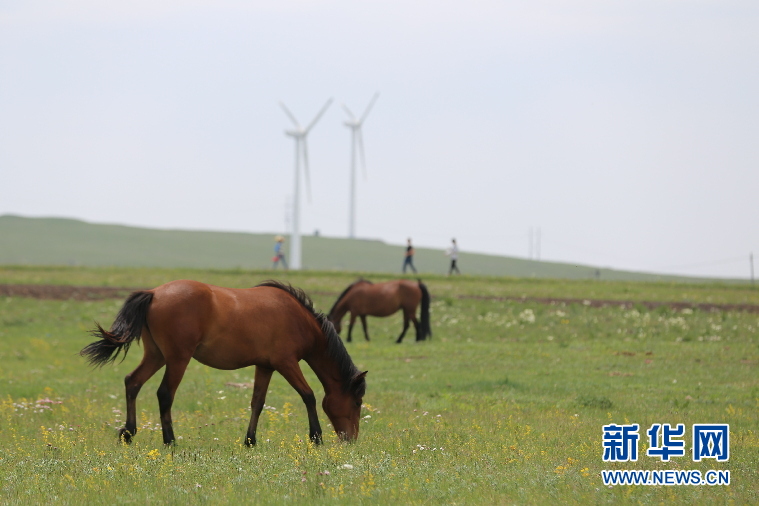 Horses eat grass on Huitengxile Prairie, Inner Mongolia autonomous region on June 28. [Photo/Xinhua]