Ritual held at Mausoleum of Genghis Khan
(chinadaily.com.cn)
Updated: 2017-04-21
A sacred ritual was held at the Mausoleum of Genghis Khan in Ejin Horo Banner on April 17, gathering hundreds of Mongolian people to worship and pray for favorable weather and family prosperity.
Tributes offered by the Mongolian people included hada (pieces of silk cloth used as a greeting gift), mutton, and butter.
The ritual for Genghis Khan, celebrated on the 21st day of the third lunar month of the Chinese calendar, was listed as a national intangible cultural heritage in 2006.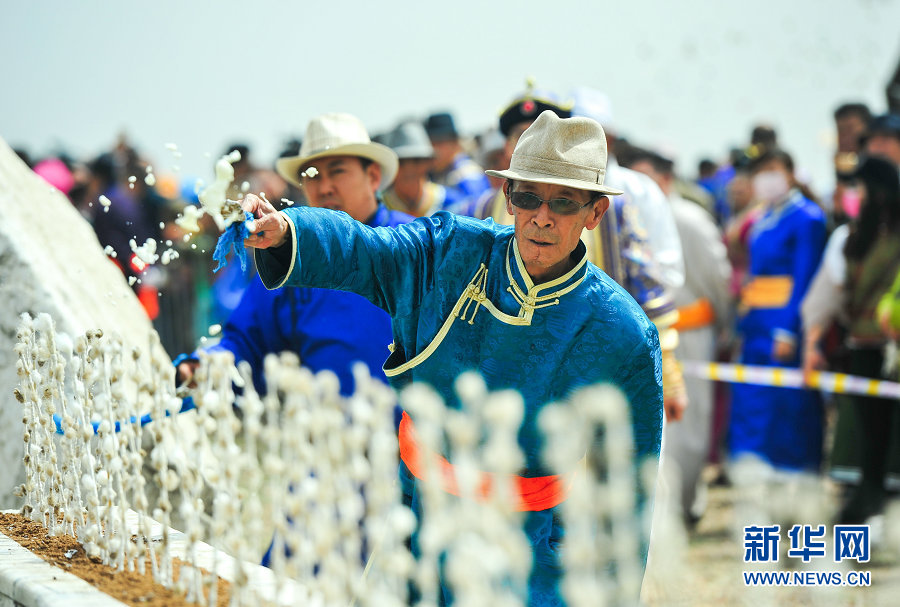 A Mongolian man offers milk in tribute during the ritual at the Mausoleum of Genghis Khan in Ejin Horo Banner, Inner Mongolia autonomous region on April 17. [Photo/Xinhua]