Desertification control along railway route
By Zhao Xiao (chinadaily.com.cn)
Updated: 2017-03-14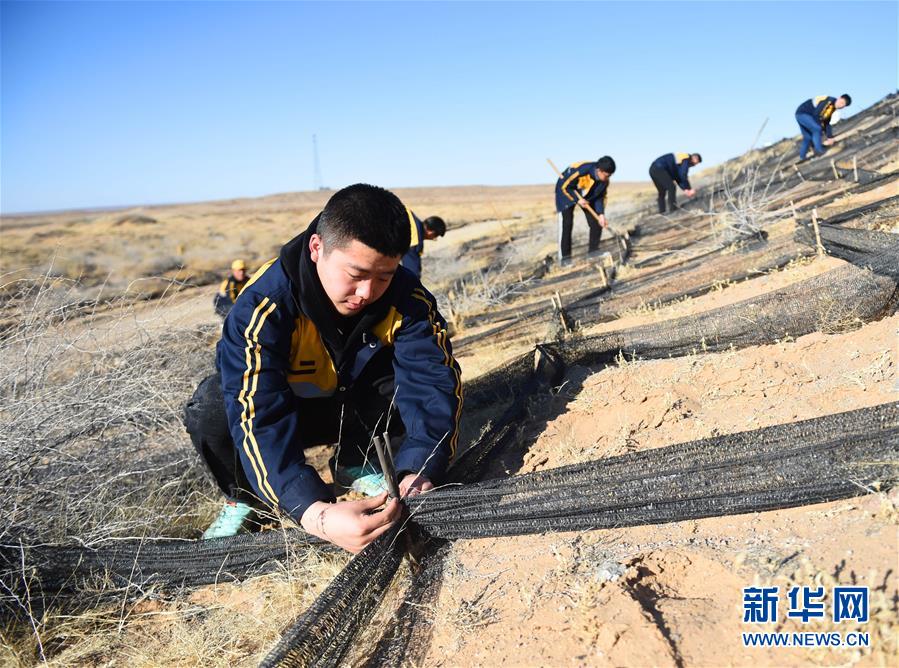 Workers fasten sand grids near the Linhe-Ceke railway on March 6. [Photo/Xinhua]
Hundreds of staffers from Hohhot Railway Station worked on controlling desertification along the Linhe-Ceke railway in sparsely-populated deserts.
Sand-control measures focus on engineering and biological projects including building sand grids, digging sand ditches, planting drought-tolerant eremophyte, and embedding branches as sand-preventing barriers.
Trains shuttle from Linhe in Bayannur to Ceke in Alxa League, traveling across the Ulanbuh Desert and Badain Jaran Desert.
Since it began running in 2009, the Linhe-Ceke railway has suffered a lot from being buried by sand several times.
To handle the shifting desert, Hohhot Railway Station employed hundreds of workers to use scientific methods to control the distribution of sand along the route.